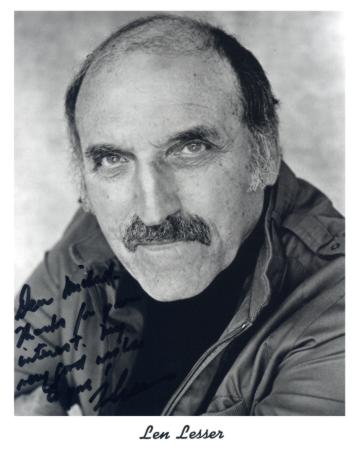 Leonard "Len" Lesser, was an American actor known for a key role in the Clint Eastwood movie Kelly's Heroes and his recurring role as Uncle Leo on Seinfeld. A World War 2 vetaran, Lessar died on February 16, 2011, Lesser died from cancer-related pneumonia in Burbank, California, at the age of 88. His family said he died in his sleep after breakfast and told CNN that his passing was "very peaceful."
He is one of those actors who you might not be able to name but he has that face & characteristics that make you go "oh it's him"! He's also guested on tv shows like Everybody Loves Raymond and Boy Meets World. The veteran actor appeared in only 15 episodes of Seinfeld, but made a memorable mark as the cheapskate uncle best known for saying "Jerry! Hello!" whenever he saw his nephew.
Similar to his role in Seinfeld, his character 'Garwin' would also raise his arms to the air when he saw the lead character in Everybody Loves Raymond. His last role was as a neighbor in a 2009 episode of ABC's Castle. Lesser is survived by two children, Michele and David, and three grandchildren.
Leonard King "Len" Lesser (December 3, 1922 – February 16, 2011)