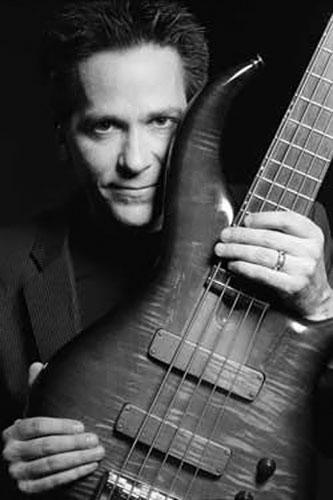 Bass player for the Grammy award winning pop-rock or AOR band Toto Mike Porcao has died at the age of 59. He retired from touring in 2007 as a result of being diagnosed with amyotrophic lateral sclerosis (ALS), also known as Lou Gehrig's disease.
Porcaro became an official member of Toto following the departure of the band's original bass player David Hungate around the time of Toto's hugely successful 1982 album Toto IV, joining his brothers Steve and late drummer Jeff. As bassist, Porcaro appeared on such albums as Isolation (1984), Fahrenheit (1986), Mindfields (1998 ) and Through the Looking Glass (2002). Porcaro stopped performing with Toto in 2007 after a growing numbness in his fingers that made it increasingly difficult for him to play. He was replaced by Leland Sklar for the remainder of the tour and Toto disbanded in 2008.
On February 26, 2010, it was announced via official press release that Mike Porcaro was suffering from ALS and that former band members of Toto, including Steve Porcaro, would reform and do a short tour through Europe in support of him in the summer of 2010.[4] The regrouped Toto continue to tour and perform for Mike's benefit in 2011. Nathan East was the guest bass player for the 2010, 2011, 2012 and 2013 tours. He was inducted alongside his band into the Musician's Hall of Fame in 2009. Along with Toto, Mike had played numerous sessions in Los Angeles, and toured with Michael Franks on his very first tour. He then toured with Seals & Crofts, Larry Carlton, and Boz Scaggs. He appears in the video for the song "JoJo" by Boz Scaggs.

Michael Joseph Porcaro (May 29, 1955 – March 15, 2015)