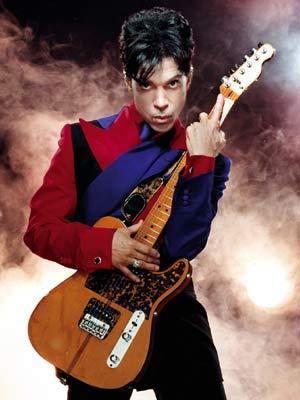 The 80s music icon Prince, had huge hit songs such as "Kiss" and "Purple Rain" and defied the music industry in a fight for creative freedom, died Thursday. The 57-year-old singer was found unresponsive in an elevator at Paisley Park Studios in Chanhassen, Minnesota, Carver County Sheriff Jim Olson said. Paramedics tried to perform CPR but were unable to revive him, the sheriff said. He was pronounced dead at 10:07 a.m., less than 30 minutes after sheriff's deputies responded to a medical call at the scene. Authorities are investigating the circumstances surrounding his death, Olson said. An autopsy is scheduled to take place Friday.
Earlier this month, hours before he was set to go onstage, the singer postponed two shows he'd been scheduled to perform at the Fox Theatre in Atlanta as he was battling the flu. A week later, he took the stage in Atlanta to perform two concerts with 80-minute sets, unusually short for him. Between 1985 and 1992, he released eight albums, one per year, including the soundtrack for Tim Burton's "Batman." He starred in two more movies during that era: "Under the Cherry Moon" and "Graffiti Bridge." He also put out a concert film. "Sign 'o' the Times" hit theaters in 1987. He infamously changed his name to an unpronounceable symbol in the 1990s during a dispute with his record label, Warner Bros. He started to become known then as the "Artist Formerly Known as Prince." In 2000, when the singer's publishing contract with the company expired, he reclaimed the name Prince.
Prince won seven Grammy Awards and earned 30 nominations. Five of his singles topped the charts and 14 other songs hit the Top 10. He won an Oscar for best original song score for "Purple Rain." The singer's predilection for lavishly kinky story-songs earned him the nickname "His Royal Badness." He was also known as the "Purple One" because of his colorful fashions. Prince has sold over 100 million records worldwide, making him one of the best-selling artists of all time. He won seven Grammy Awards, a Golden Globe Award and an Academy Award. But let me be honest – I never thought he was half as great as all that. I used to get irritated at his personality and the man thought too highly of himself and he was ludicrous at times. He did have a few songs that appeal to me but those are few and far behind yet the fact that he has passed away brings another icon from the time of my childhood and teens dying.