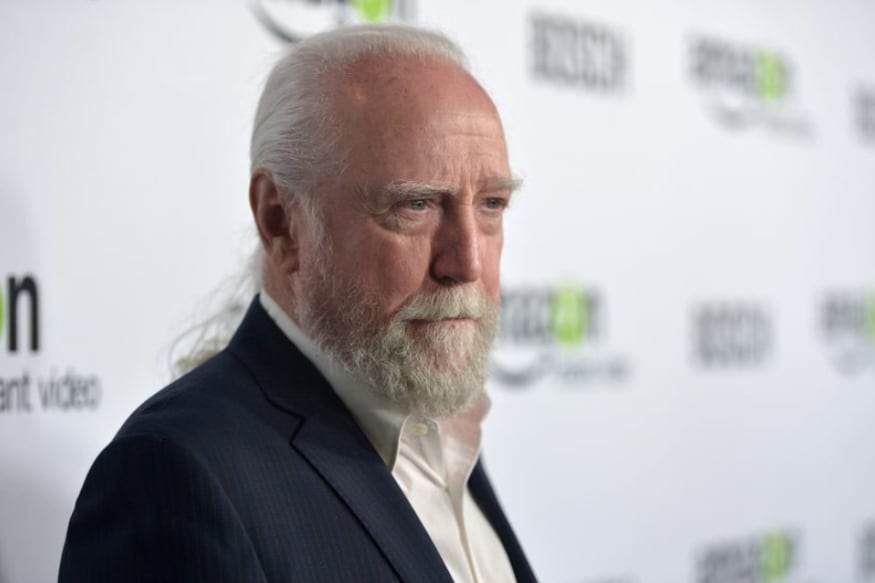 Scott Wilson (born William Delano Wilson) passed away yesterday at the age of 76. Wilson was an American film and television actor who had more than 50 film credits, including In the Heat of the Night, In Cold Blood, The Great Gatsby, Dead Man Walking, Pearl Harbor, and Junebug. In 1980, Wilson received a Golden Globe nomination for Best Supporting Actor – Motion Picture for his role in The Ninth Configuration and  played veterinarian Hershel Greene on the AMC television series The Walking Dead from 2011 to 2014. He had a recurring role on CSI: Crime Scene Investigation as casino mogul Sam Braun.
He made his screen debut portraying characters suspected of murder in his first three films. In his debut film, Wilson played a murder suspect in In the Heat of the Night (1967). His follow-up role, in the same year, was In Cold Blood, based on the book of the same name by Truman Capote. Wilson portrayed real-life murderer Richard Hickock, while Robert Blake played his partner, Perry Smith. Wilson's long filmography also includes The Gypsy Moths, The Right Stuff, A Year of the Quiet Sun, Malone, The Grass Harp, Junebug, The Host, Monster, Young Guns II, Pearl Harbor, Big Stan, Judge Dredd, the Shiloh film series and Behind the Mask: The Rise of Leslie Vernon.
Wilson has filmed on location in South Korea, Japan and Spain. Wilson had a recurring role in several episodes of CSI: Crime Scene Investigation as Sam Braun, father of crime-scene investigator Catherine Willows (portrayed by Marg Helgenberger). Braun was killed off in the episode "Built to Kill, Part 2". In the fall of 2011 he also made an appearance opposite Laura Dern in the HBO series, Enlightened. He also portrayed John Lyons in Damien.