Many of you would know about my fascination with science fiction and futuristic worlds & universe in which space travel is so easy, it's the equivalent of travelling in cars or buses or large ships on the sea. I want to live in that era and quench my thirst of exploring the universe, safe in a luxury setting with cushions, sofas, big beds, plenty of food via replicators, plush carpeting, robots to cater to our needs and help us, dogs and cats and other pets able to easy live along with us in the ships. I would like to see families able to just easily move around the planets and solar systems across the galaxy in large family themed spaceship that are more like large homes with 3-4 storeys and vehicles that we drive on an alien planet.
This morning I was dreaming, while half asleep about another situation. I, in this futuristic universe, work for a Starfleet like operation and go on this smaller spaceship with the team/crew under me on assignments. On a long 3 month vacation back home, I am asked if I would mind taking up a 3 week quick assignment that is kinda secretive. So it's just me and my main robot and my dog Shawny that I place to take on this trip but when I tell my parents about it, they ask if they can come along since they only get to see me on my shore leave.
I tell them that if they want to join me it would be good so I can see them on the trip and I can take them across the galaxy. Then I ask if my mom would ask my sister if she and my bro-in-law would also want to join along with their kids. They too want to join as do 2 of my maternal uncles, their wives and daughters (my cousins). So now it's a huge family trip, in the guise of a family holiday trip as well. Since all of them understand that I can't allow them to disembark certain areas and planets due to the fact that they aren't military and therefore not qualifies, I can let them visit some planets on my route as long as it is safe.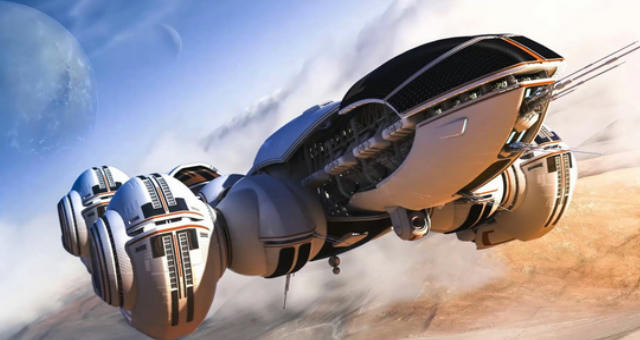 Now in this fictional universe I created (like Star Trek with even more technological advances) we have this forcefield that protects us from any harm like biological or any weapons that any aliens can throw at us making us invincible. So my family will be free from harm as long as they wear the suits encased with the forcefield but I also commission 10 military robots that carry weapons for my family's protection and also to ensure that they don't accidentally wander off while I am on my mission.
So in my dream I came up with this spaceship that resembles a large, comfy, luxury house with one floor that has living rooms, entertainment rooms and a large dining room, another floor with bedroom suites for everyone and even some work stations & library to keep everyone busy and occupied on the trip. The small bridge is off limits for everyone except me – ofcourse, my main robot and the two robot pilots and Shawny. The bottom section of the spaceship houses the vehicles that we can use on another planet. So on the night that I am to leave on the trip, my dad, mom, sis, bil, 2 nephews and niece, 2 uncles, 2 aunts and my 2 cousin sisters arrive and I assign them their bedrooms.
We leave in the ship and while just out of the Milky Way, we start dinner but I also give them the rules they have to abide by on the trip. They all readily agree but they are excited to see and experience what I do and want to be with me. Post a large dinner and family time talks, they retire to their respective bedroom suites (bedroom, bathroom and a small siting area) and get ready for bed, I go back to the bridge with Shawny and check with the robots on our course heading and when we will get to our first destination. While everyone is already asleep I finally do all the checklist activities, yawn and stretch and head to my bedroom which is separate from the others and close to the bridge and Shawny the dog trots along my side as we sign off for the night.
Exciting times ahead! Pure science fiction dream.