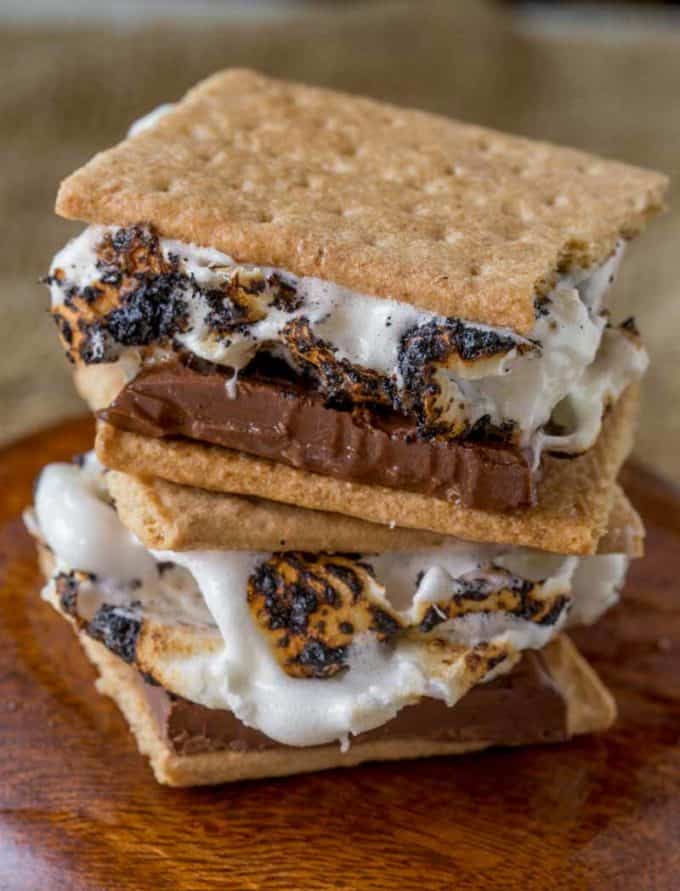 Hmmm, s'mores! Them melty marshmallow and chocolate all swirling together in the perfect "sandwich." I have only had them a couple of ties but on a cold evening like today it would be a perfect dessert. The basics have always been the same, graham crackers, chocolate (milk is by far the most popular type of chocolate) and as much marshmallow as you can stuff into the s'mores!
HOW DO YOU MAKE A S'MORE?
The most basic answer is you break a graham cracker in half and lay the two halves on a plate. Top with a square of chocolate (If using a Hershey's bar this would be 2 rectangles). Then have a marshmallow, heated up that you add to the chocolate and top with the graham cracker. Press down slightly and enjoy while warm and melted.
HOW DO YOU MAKE S'MORES ON THE STOVE?
On a plate add the graham cracker half, cover with a square of chocolate. Top the graham crackers with a marshmallow. Using a skewer, turn you gas stove onto high heat and hold the marshmallows over the flame. Let the marshmallow "catch" fire for a couple of seconds before blowing it out and turn off your stove. Using the second graham cracker square, put the marshmallow over the chocolate, press the graham cracker over it while taking the skewer out.