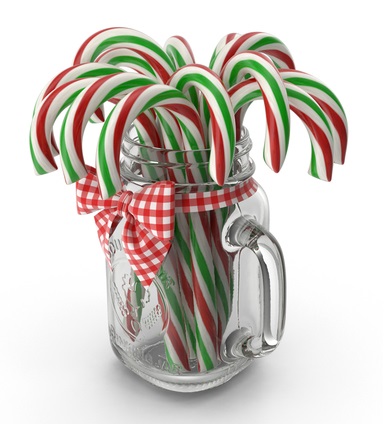 For 200 years, the candy cane came only in one color: white. The red stripes we know today did not appear until the turn of the 20th century.
National Candy Cane Day is celebrated on December 26 in the United States.
Considered a seasonal item, 90 percent of candy canes are sold between Thanksgiving and Christmas.
Candy canes are the best-selling non-chocolate candy in the month of December.
Most candy canes are around five inches long, containing only about 50 calories and no fat or cholesterol.
The biggest single week for candy cane sales is the second week in December. This is likely because most people decorate their Christmas trees that week.
While the origins of the candy cane are a bit murky, legend has it that they first appeared in hooked form around 1670. Candy sticks themselves were pretty common, but they really took shape when the choirmaster at the Cologne Cathedral in Germany got the bright idea of twisting them to look like shepherd's hooks. He then handed them out to kids during church services to keep them quiet.
According to the National Confectioners Association, about 1.2 billion candy canes are made annually, and 90 percent of those are sold between Thanksgiving and Christmas.