I'm disappointed that a good film, a good Star Trek film (about as good a Star Trek film you can get in the Kelvinverse), like Star Trek Beyond isn't doing as well in the box office but I am still excited that we are getting a new Star Trek tv show. Now, it is only going to be shown on CBS all access and on Netflix so I will have to wait and see as to when I can get to see the show. But I am still excited. And….it will be set in the prime timeline though not post Nemesis as most of us had hoped!
Along with the new show we get new characters, new aliens, new villains, new settings and a new hero ship. The show's title is based on the name of the new hero ship, the USS Discovery. Star Trek: Discovery is scheduled to be released in 2017. It is the sixth live-action series set in the Star Trek universe and the seventh in total. It will be produced by CBS Television Studios and Secret Hideout; the executive producers are Bryan Fuller, Alex Kurtzman, and Heather Kadin.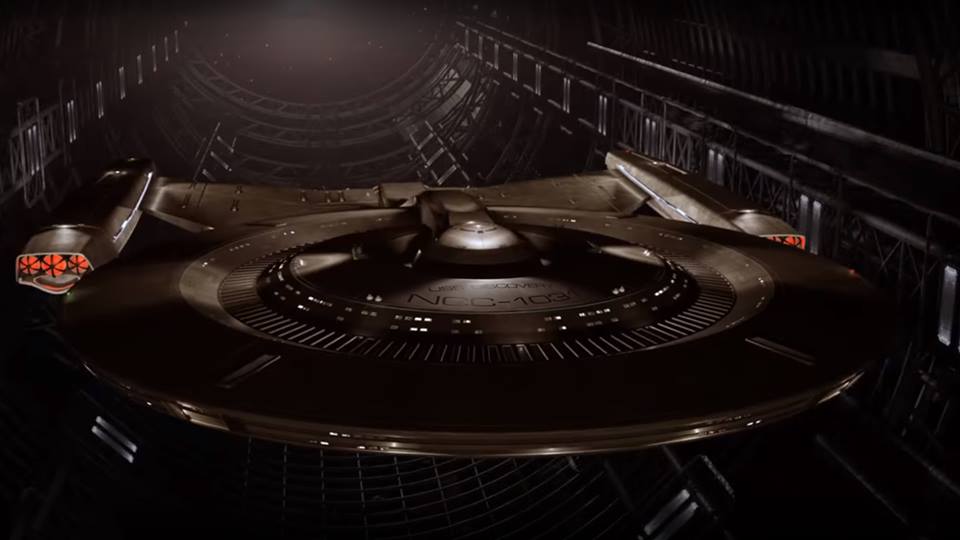 According to the press release, "The brand-new Star Trek will introduce new characters seeking imaginative new worlds and new civilizations, while exploring the dramatic contemporary themes that have been a signature of the franchise since its inception in 1966." It was recently Star Trek: Discovery will be set 10 years prior to the events of TOS, filling in some of the gap between Enterprise and classic TOS. In addition, Fuller clarified points about the leadership on the show, explaining that there would be a shift in perspective from the traditional captain-oriented format to one that follows the show's lieutenant commander – the female lead currently being cast.
As details finally emerge about Star Trek's long-awaited return to the small-screen, the announcements may come as a mixed bag for some fans. The new series will provide a fresh angle on one of the classic periods in Federation history. Placing a woman in (sort of) command will also provide a well-balanced look at the otherwise male-dominated era explored during TOS. And while Fuller did discount any major tie-in to the Romulan War, it's still possible the Klingon-Federation conflict, which took place during that era, could play a major role in the series. It's also exciting to hear that alien species, which have become a hallmark of the Star Trek, will have more bridge time on the Discovery. Another interesting wrinkle is the addition of more graphic content. While Star Trek has classically been a family-friendly program, even the classic series tackled some very adult issues. Hopefully, the new Trek will use its edgier venue to delve deeper into complex issues, rather than using gratuitous sexual situations and course language to drum up All Access customers.