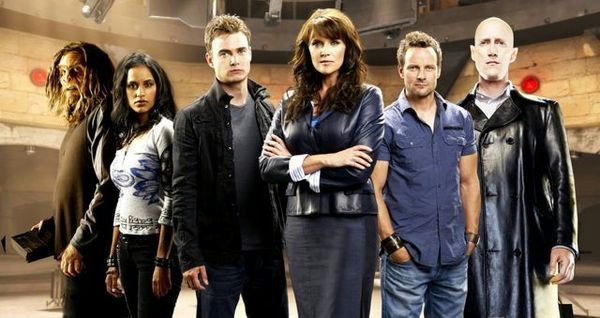 So it's official. SyFy cancelled the Amanda Tapping helmed science fiction series Sanctuary. Ending months of speculation and smashing fans' hopes for a fifth season, the network confirmed on Monday that the show will halt at 4 seasons. Thus ends another scifi series and the network called SyFy will continue to air reality shows and WWE and who knows what!
Sanctuary was about a team led by semi-immortal scientist Helen Magnus that protects and/or captures the world's abnormals–those beings that hunt or are hunted by humans–starred Amanda Tapping, Robin Dunne, Ryan Robbins, Christopher Heyerdahl. Agam Darshi was a series regular for 2 season and a recurring character for the 4th, while Pascale Hutton guest starred for seasons 3 & 4. Sanctuary was a bona fide trailblazer, setting new standards with its highly innovative production techniques–including pioneering green screen and RED camera technology–and Emmy-nominated visual effects.
Through the series the makers started the charitable foundation Sanctuary for Kids which has raised over $250,000 for children in crisis worldwide.