Whether you're a purist that loves renting DVDs and Blu-Rays from a local store or enjoy watching movies online, there are plenty of ways to improve your viewing experience if you take a couple of things into consideration. In this article, we're going to list 10 of the best ways to take your movie viewing experience to the next level.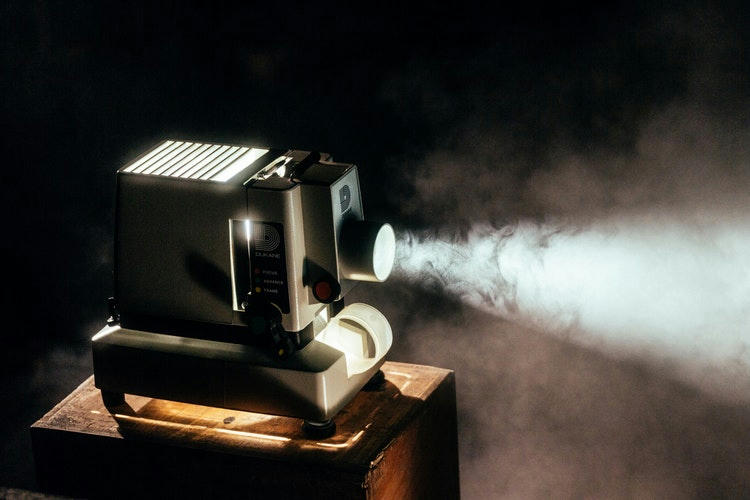 1. Pick the right time to watch a film
Don't just watch a film because you can. Instead, choose the optimal time to improve your viewing experience. For example, you might decide to watch a film on the weekend instead of a weekday so that you don't feel rushed, or you might want to watch a film when you've come home from work and had a shower and eaten dinner so that you can fall asleep as soon as it's finished. There are optimal times to watch a film and it's up to you to decide when you most enjoy it. The key things to remember are to minimize distractions and pick a time when you feel most relaxed and comfortable.
2. Get your favourite snacks ready
Snacks can include virtually anything. You'll want to prepare some snacks beforehand, such as going to the store on your way home on a movie night or ordering in some pizza so you can eat while you watch. Typical movie snacks like popcorn can be a great way to add a bit of cinema nostalgia to your experience, but you can also add healthier options like pieces of fruit, vegetable sticks and sandwiches.
3. Include some homemade food
It's best to include a bit of homemade food whenever you gather snacks for a movie night. In fact, you could even mix dinner and your movie to make it a little more enjoyable. Dinner doesn't need to be at a dining table with your family. There are other options such as eating finger food around a coffee table while you watch a film, or enjoying a social dinner such as fondue or Asian-style hot pot.
4. Decide if you want to enjoy it alone or invite others
You should also decide if you want to enjoy your at-home movie experience with friends and family or on your own. Some people enjoy watching movies on their own and actually prefer it because when they have friends or family around, they might be upset when they make a negative remark and they might be uncomfortable with movie choices. There's nothing wrong with watching in private and enjoying a night in on your own!
5. Get comfortable for your movie
It's important to make yourself comfortable enough to watch a film, but not comfortable enough to fall asleep. Many people make the mistake of watching a film in bed but because their body is used to sleeping in bed and the comfort envelopes them, they might end up falling asleep and missing most of the film. Consider comfortable seats like a reclining chair, luvsac bean bags or even just your regular sofa with a blanket and some pillows. If you're not comfortable while watching, then you're not going to have a good time!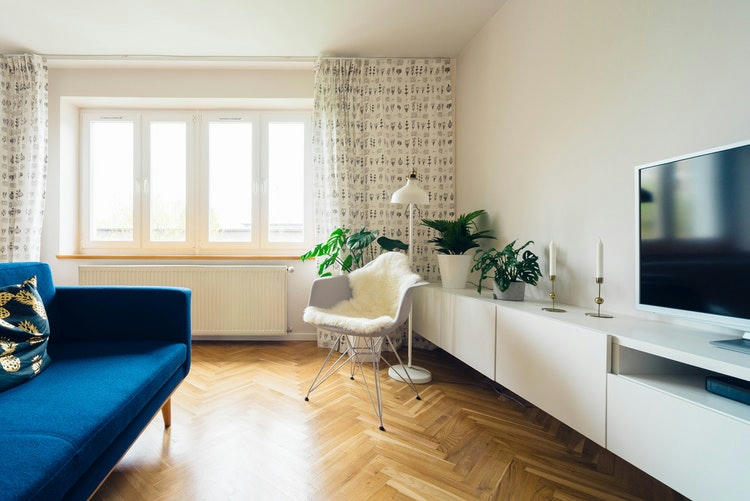 6. Decide on a movie
One of the hardest things about watching a film at home is picking a movie! It's smart to pick a movie during the day so that you're not stuck flicking through Netflix or your movie collection. There's nothing wrong with watching something you've watched before and a lot of people have preferred genres, actors or even directors that they enjoy watching. Everyone has their own tastes, so it's important to choose something that you personally enjoy.
7. It doesn't have to be a typical movie
A lot of people mistake movie night for just being about movies, but the reality is that you can watch pretty much anything as long as it's fun and enjoyable for you. You could marathon two or three episodes of your favourite drama series, you could watch animated cartoons or you could even watch some documentaries. Whatever you enjoy, these tips will work for you and make your at-home viewing experience that much more enjoyable.
8. Try watching a movie while you do something else
A lot of people get bored watching films and it's understandable if you're not used to watching movies. To remedy this, you could try something like responding to emails while you watch, chatting to friends and family members on social media or even getting some light work done. Some people even find watching a movie more enjoyable while they're working out, so there are countless possibilities that could apply to you. It's understandable that some people find watching a movie to be a waste of time, even if it's for their own enjoyment. As a result, they'll want to do something else while watching a movie. If this makes watching a movie more enjoyable for you, then there's nothing wrong with it and it's perfectly acceptable.
9. Don't make it a ritual
A lot of hardcore movie watchers will set specific dates and times to watch a film. Some people will even go as far as to get the same snacks, set up the same comforts and invite the same people. However, you shouldn't force yourself to watch if you don't feel like it on the day. You could always skip your movie night, pick a different night or even just do something else with the people you've invited around. Just don't make it a ritual and force yourself into watching a film if you don't feel like it.
10. Watch a movie for your own reasons
Lastly, try not to be swayed by people too much. Some people are very critical about the movies they watch and will end up telling you not to watch a film even though it's with your favourite actors and genres. Some people might even try to force you to watch a film and pester you about it because they enjoy it, even though you really don't want to. Make sure you watch a film for your own reasons and don't feel like you should be forced to watch something you don't want to. In addition, don't listen to movie critics because your opinion is the only one that counts. Whether you enjoy or dislike a film is all your personal opinion, so don't let anyone take that away from you!