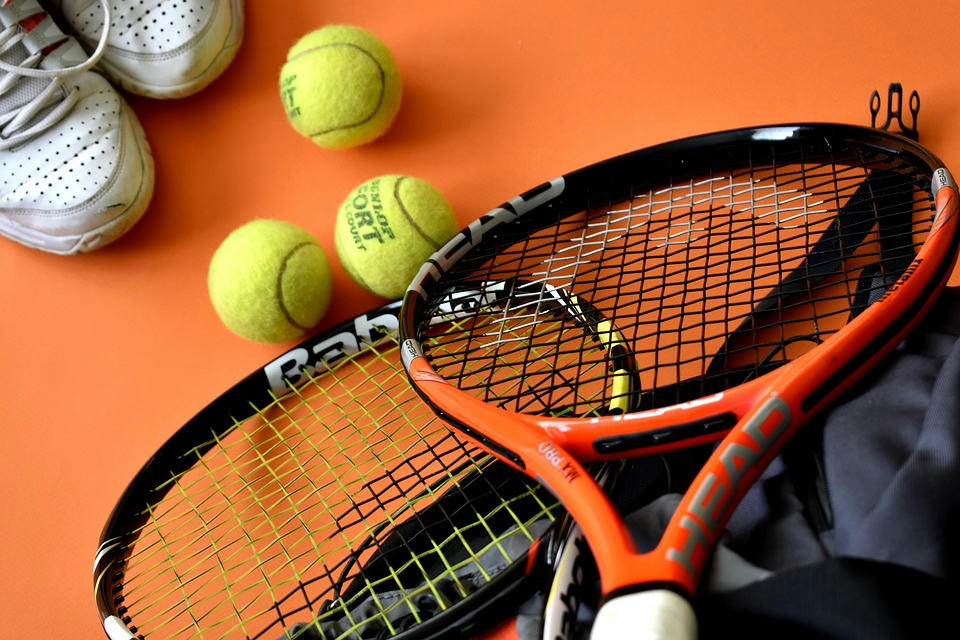 Now that the winter is coming to an end, it is time for us all to start thinking about the ways we can get fit and healthy for that summer body. Today we are going to have a look at some of the fun sports which you can try out this year to get you fit and to also teach you a new hobby.
Zumba
If you are looking for a simple way to get fit and lose some weight this year while also having some fun with a friend or your partner, Zumba is a great choice. Most local towns and cities will have someone who runs a Zumba class and you can join this every week to get toned and build up your endurance while also having fun dancing to different songs. It is a different and unique sport which is why it can be a great way to break out of your regular routine.
Football
If you want to go classic and you are thinking of joining a league in your local area, football is always a great idea. Football is a sport which anyone can learn and take part in and you will also be able to see that all levels of player can enjoy themselves on the pitch. If you have a group of friends or some people from Work who can come and play with you, it can make the day even more fun.
Basketball
Basketball is an awesome sport for people who love to run around and practice their dribbling. And even if you aren't the tallest person in the world you can still have some fun running around and trying your best to shoot the ball into the hoops. It can be a good activity to try with your friends or you can even look to join a local team for it.
Volleyball
If indoor sports aren't your thing and you happen to live near the beach, why not try your hand at beach volleyball this year? Volleyball is an incredibly fun and active sport which is ideal for those of you who want to build up stamina and stay lean during the summer. The beauty is that you don't need any special clothing either so you can just play in your bathing suit to save some money!
Tennis
One of the most popular sports in the world has to be tennis, and if you haven't played tennis before then this is the ideal time for you to learn. Tennis is a simple premise and it is ideal for people with all abilities and all body types, you can be young and fit or a little older and you'll still be able to have some fun on the court. It could be a good option for a sport to try with your parents or grandparents and it is always a great choice for a sunny day.
Squash
If you have played tennis but you want to challenge yourself even further this year, one great idea for you to try would be squash. Squash is a sport which takes place inside a closed court and is ideal for people who want to build up their cardio strength as well as their reaction times. You will need to get some rackets and balls for this but it is more than worth it for the fun you'll get out of it all.
Frisbee golf
For anyone who loves playing in the park with their dogs and kids, frisbee golf can be the ideal sport for you. Frisbee golf sounds exactly like what it is and you will go through an outdoor course and try to throw a frisbee into a little better pot on each hole. It is a sport which is super fun and unique which is perfect for groups of people.
Golf
If you feel as if you want to try something fun this year, a game of golf can be a relaxing sport which is perfect for those of you who don't want to move too strenuously. Golf can be a good sport to try with your older family members and it can be a fun way to get everyone out of the house for a little while.
Swimming
If you want to try a sport which isn't competitive and you always love to be in the water, you can try swimming this year and build up strength through your whole body. Swimming is a sport which targets every muscle and it is the ideal one to try this year if you want to tone up and get lean.
Table tennis
Not everyone likes to play super strenuous sports, and table tennis can be a good alternative for those of you who don't want to get out onto the court this year. You can have some real fun playing table tennis at home with simple tabletop kit and this can be the ideal thing for a rainy day.
Boxing
Boxing isn't just a way for people to let out some frustration, it is also a sport which can be perfect for anyone to try if they want to lose some weight and build up muscle. You can join a kickboxing or boxing class in your local area and take some time to learn how to punch and protect yourself. This is a useful sport to learn because it will allow you to defend yourself in real life situations too.
Something different
If you don't want to try any of the conventional sports on this list, it's a good idea to make up a sport for yourself or try something unique in your local city. You could find a hoverboard price and ride this down your local boardwalk, try your hand at beer yoga, or even think about trying some aerial acrobatics or pole dancing. You can find lots of fun and different sports around so it is worth having a look online to see what choice there is. Have fun with it all and just try what you want to try.