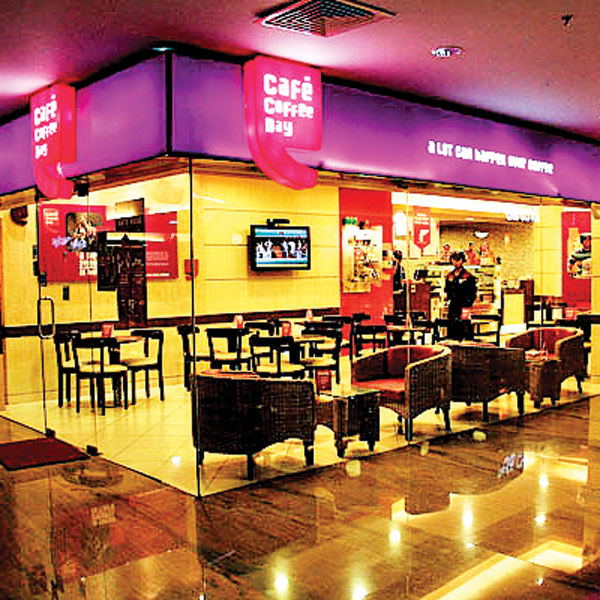 Before I start, I should say that this is solely based on what I have experienced in my hometown of Cochin. Cafe Coffee Day is an Indian coffeehouse chain. They have outlets in all major cities and towns. They are the Starbucks or Tim Hortons of India. A few years ago CCD was the only coffee shop option we had in most cities and I frequented them on a weekly basis. Every Sunday or Saturday out since 2006 started at CCD with a nice thick frappe and maybe a muffin or a sandwich to go along with it.
Until a couple of years ago we had maybe one or two other options for a quick bite to eat like a sandwich or muffins,  maybe a pasty or cake and some delicious cold or hot coffee. Now – there are lots of various options with the slew of independent outlets that have come up. Some have 2 or 3 outlets in the city/state as well and foodies are flocking to them. CCD has 6 outlets in Kochi, 2 of which I have been to. They have 1 in Lulu Mall and 1 near Center Mall and one on MG Road a couple of kilometers from Center Mall (the one that I have been going to the last 3 times). Once a retreat for me, a place where I could go with a book and relax for a couple of hours, have a sub and big frappe it is now the least favourite option.
The last couple of times I have been inside a CCD I found that their sub sandwich have not only increased in price but decreased in taste and quantity of what's inside. Miserly little things and they have the audacity to serve way beyond mediocre sliders and call then international burger fest! American classic burger – two sliders with chicken cutlets (the Indian kind) and hardly anything else. The two cafes I have been to look old and badly in need of sprucing up. I haven't been to any of the other outlets though I had seen the CCD in Lulu Mall and it being the newer on, looks more inviting. I will stick to my choices of other outlets most of the time but once in a while I guess I will visit a CCD for old time's sake.