Despite having internet access at my fingertips I only came to know of this incident now, despite being a fan of the band. This is sad to hear about a once awesome & tight rock band.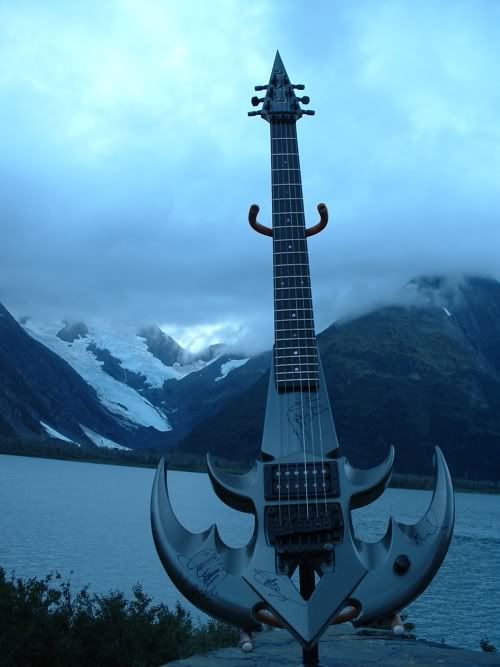 On April 14, 2012, during a show at HSBC in São Paulo, Brazil, singer Geoff Tate threw several punches and physically assaulted and spat on drummer Scott Rockenfield and guitarist Michael Wilton in an act of retaliation stemming from a pre-show argument on the firing of Susan Tate as band manager and his daughter Miranda from running the band's fan club. Tate continuously spat on band members during the show and had to be restrained by band crew and local security. Despite this incident, the band attempted to reconcile with Tate over the course of the next two shows. But his last show with the band was during the Rocklahoma Festival on May 26, in Pryor, Oklahoma. During the show Tate commented to the crowd "You guys suck". The show was broadcast live to a national audience to the entire United States on the digital cable channel HDNet.
Court testimony eventually revealed that the band fired Tate's family due to misuse of the band's corporate accounts to pay expenses for an Irish band Susan Tate was managing called the Voodoos, who did not have legal work visas and were also opening Queensrÿche shows during their 2011 U.S. tour. In 2012, singer Geoff Tate brokered a deal with zoetifex Studios for the rights to a cg animated film adaptation of Operation: Mindcrime, which would pay him an advance and most of the royalties associated with the movie's merchandising. Tate alleged that he alone owned the rights to the story although most of the band contributed music to the concept of Mindcrime.
In May 2012, it was announced that original members Wilton, Rockenfield and Jackson, along with Parker Lundgren and Crimson Glory frontman Todd La Torre had formed a band called Rising West, playing songs from the first five Queensrÿche albums only. They performed two shows in Seattle at the Hard Rock Café on June 8 and 9, 2012. Then, on June 20, Wilton, Rockenfield and Jackson announced that Queensrÿche had parted ways with Geoff Tate and would replace him with Todd La Torre going forward. Soon after the split, Tate and his wife filed a lawsuit in a Seattle court against his former bandmates, claiming that he was illegally fired from the band. They also sought a preliminary injunction to prevent Wilton, Rockenfield and Jackson from using the Queensrÿche name. On July 13, 2012 a court defeated this motion, while also giving Tate permission to use the name until the lawsuit is settled.
On September 1, Geoff Tate announced a new Queensrÿche lineup featuring Rudy Sarzo, Bobby Blotzer, Glen Drover, Kelly Gray and Randy Gane. Soon after, Wilton, Rockenfield and Jackson motioned for a preliminary summary judgment requesting that Tate should not be allowed to use the Queensrÿche name and imagery, claiming that he was legally fired from the band after the April 14th assault in Brazil. However, the Washington state judge denied this motion. Who officially owns the name and imagery of Queensrÿche will not be determined until the lawsuit is settled. On November 2012, the Todd LaTorre-fronted Queensrÿche announced they would enter the studio in December to record their next album. The album will be co-produced by James Barton, who also co-produced the album Promised Land. According to frontman LaTorre, listeners will hear "a difference in sound, style, and writing in the new QUEENSRŸCHE record as compared to the last several albums." He also hinted an early-2013 release date.A trailer with demo recordings of the upcoming album was also released.