The upcoming week ahead has nothing but more of the same for me. That is the trend as far as life after the breakout of the pandemic it seems, well atleast for me. Each Monday I check with my mom and, to a lesser extent, my dad as to what groceries we need for the week. I also pick and choose some fruits, mostly apples, bananas and oranges and occasionally some grapes. Then ofcourse the packaged food stuff and snacks that we need and I place an order for them on one of the online apps that I use and the groceries get delivered to me usually within 30-40 minutes depending on which store I am placing the order from.
This week, like the last, I start work from 11 am till 8pm. I get 2 breaks of 15 minutes each for coffee and a stretch and a 40 minute break for lunch. Sometimes I order lunch as well or maybe just a fish curry. Now that the maid is coming regularly we get most of our meals cooked at home but a fish masala or fish curry is a welcome addition from a restaurant. Usually I take a quick break to run down (no delivery or carrier folks are allowed inside the building for the moment) to collect said deliveries, which only takes me a couple of minutes.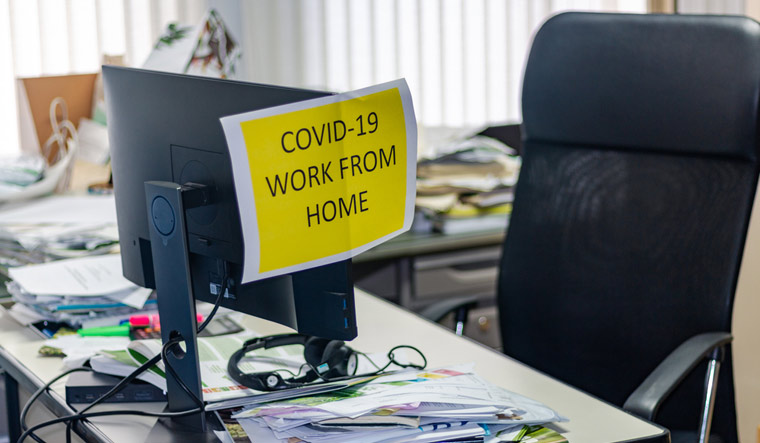 Lunch is usually at around 1:15 pm and it's rice, veggies, curry and if we have some scrambled eggs or fish with it, the better. After that it's back to work and usually at around 5pm (which is when I prefer to have my coffee) and some biscuits or other snacks. At 8pm the main job for the day is done but I hang around for an hour more, while going online and watching Youtube and have dinner. At 10 pm I look to see what tv series episode I want to watch or maybe if I am feeling upto it perhaps a movie before I go to sleep which is around 1am.
The next morning I wake up at 8 am, which is when my alarm goes off, and the routine begins again. Rinse and repeat until Friday night. The past two Saturdays I have gone out and enjoyed myself a bit. I got a new pair of glasses (long overdue), got the new chair, got an air-conditioner fixed in my bedroom, got a new fan fixed in my bedroom this morning. I have saved some money and even made a bunch of money from my blog. And I can go out if I want to though it still is restrictive. I guess I have it better than most but I wish we could go back to the old ways.