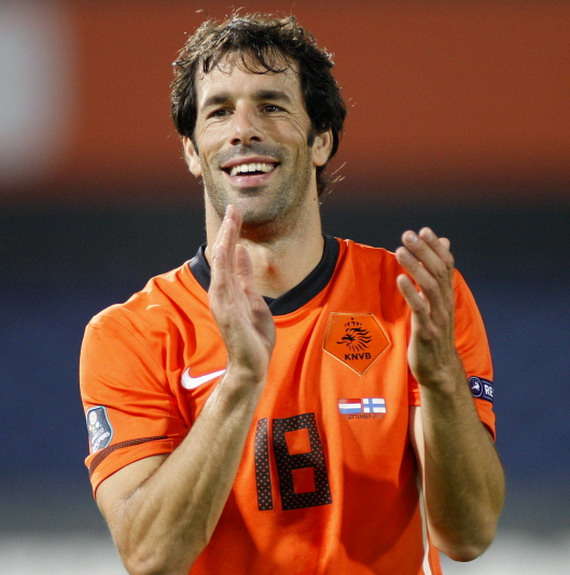 Netherland international striker Ruud Van Nistelrooy has retired from professional football as a player. At the age of 35 he finished off his career with a spell at Spanish side Malaga, helping them to qualify for the Champions League next season by finishing 4th. He joined Malaga in 2011 from Germany's SV Hamburg but has spent more time on the subs' bench than on the playing field, only managing to score four goals in La Liga. He also previously played for giants Real Madrid & Manchester United and Dutch side PSV Eindhoven.
Van Nistelrooy scored a league—best 25 goals to lead Manchester United to the Premier League title in 2003. After transferring to Spain, he scored a league—high 25 goals for Real Madrid in 2006—07. In the Champions League he is the second highest goal scorer of all time, behind Raul.
Van Nistelrooy started out as a central defender, at Den Bosch, before being converted into a striker. He played at Heerenveen, PSV Eindhoven, Manchester United, Real Madrid, Hamburg and Malaga. He scored a total of 338 goals in 557 games for his different clubs, and in the process won domestic leagues. He made 70 appearances for the Netherlands between 1998 and 2011, scoring 35 goals.