Best waffle recipes and toppings – go!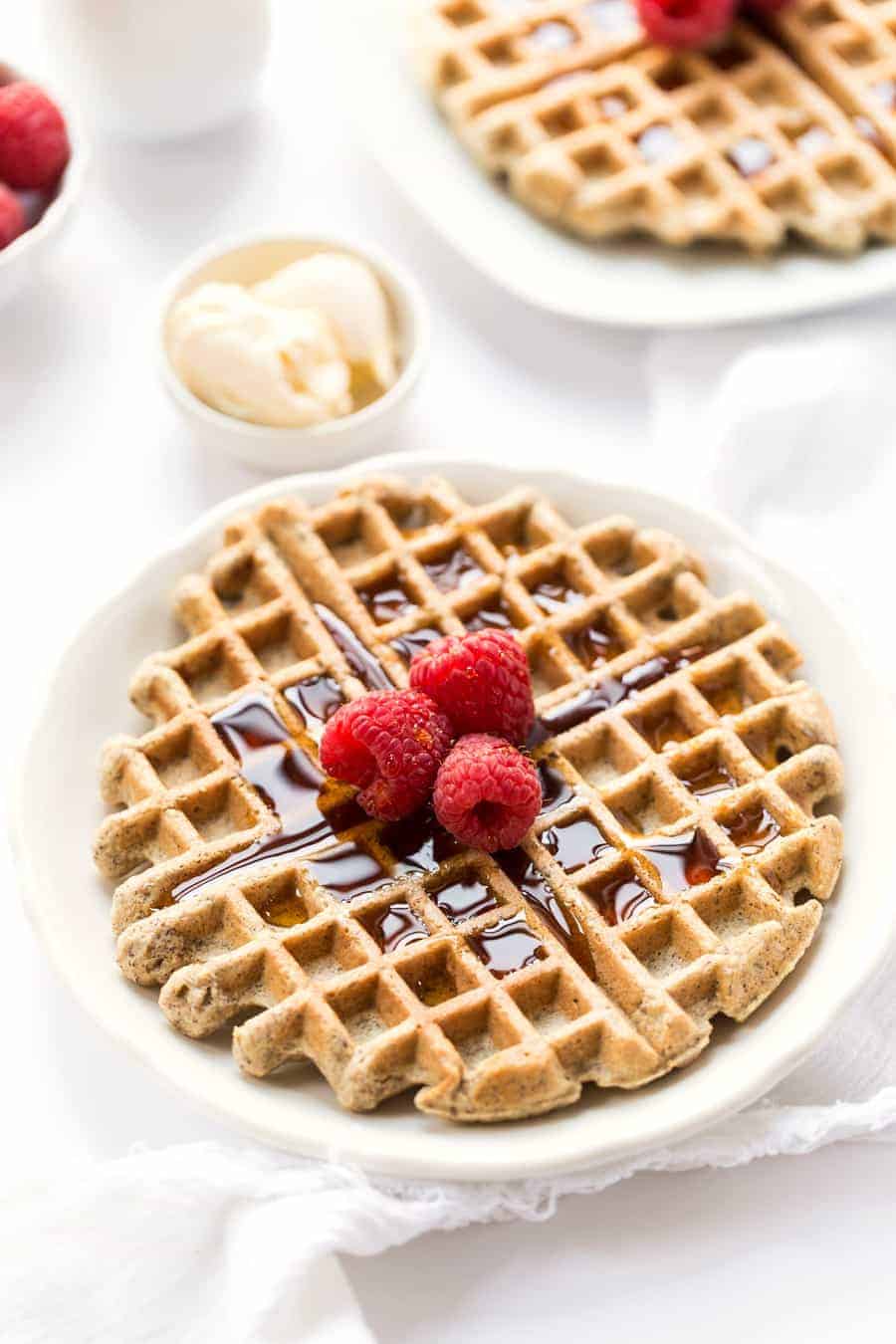 Chocolate chips and whipped cream. Oh, I can just feel the sin! How about Nutella, Banana and Peanut Butter? Hmmm hmm!
I've always seen fried chicken and waffles combos. They look amazing. Seriously it's kinda difficult to find someone who hates the combo and every version looks delish. Korean spicy chicken and waffles also looks amazing with the Korea spices and flavours mixing in with a fresh, hot waffles.
Waffles are perfect for breakfast but waffle tacos? This is a rare gem, friends. These bad boys are stuffed with cheesy scrambled eggs and topped with sausage, guacamole, salsa, grated cheese, cilantro, jalapeño pesto and pickled red onions.
Buffalo Hummus Chicken Waffle Bites – with all the deliciousness of buffalo chicken wings combined with spongy waffles and melted cheddar, these apps are superb for game day. And err…hummus is kinda healthy right?
Pepperoni Pizza Waffles – there should be a pizza version of everything and there should always be room for pepperoni — waffles included. When something is stuffed with stretchy mozzarella, salty parmesan and pepperoni, all is right in the world. A basic dough recipe spiced with basil and garlic replaces the usual waffle batter here.