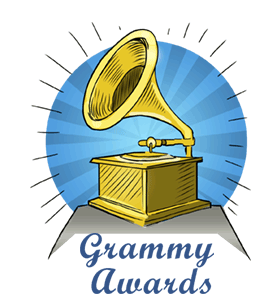 Once upon a time, many many years ago I looked forward to the Grammy awards. For the most part it was talented artists who had earned their popularity by genuinely having good to great songs, to rock and heavier artists who had great songs and created a loyal following by churning out great songs & albums and touring as much as they could.
I was introduced to many artists and bands because of their nominations and we would have a pre-Grammy program where the music videos of the nominated song or one song from a nominated album would be featured and we got to know about the artist that way. And then there was the actual show and we (my cousins and I) looked forward to seeing the artists perform and come and accept the awards if they won. It was a family thing as a lot of my cousins had the same musical tastes during the 80s & 90s.
Since the 2000s I haven't watched the Grammys at all. Because it's all screaming divas, rap idiots who think the world of themselves and some assholes who the music media wants to promote. The songs suck, the artists suck and the show sucks donkeys balls. I do not care about the Grammys anymore (though the award itself would look cool). It's not for me or lovers of real music.