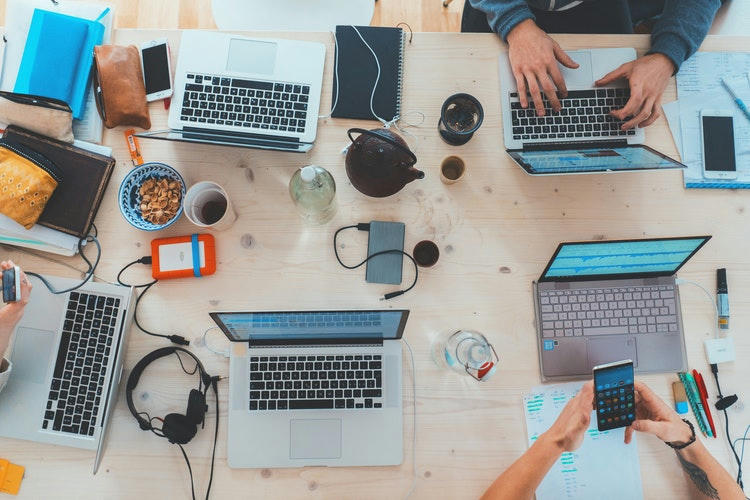 Adding more strings to your bow is always a good thing. We should seek throughout the whole course of our careers to continue our education, as it's the way to make sure we keep growing, challenging ourselves and developing vital skills. However, there are some significant barriers to keep studying for a lot of us. If we have full-time jobs, careers and families, it's not possible to uproot everything and go back to student life. That is exactly where online study has been booming over the past decade. Offering flexible courses which involve distance learning that you can fit around existing commitments, the chance is now there to gain the skills you need to advance your career, in a way that suits your life – sometimes even on your mobile phone.
Location, Location, Location
With postgraduate studies and things like business school in particular, the course you choose to take is likely to be highly specific rather than generalist. That means that you need to more carefully select the right fit, one that will truly enhance your career goals. In past, the right course for you would often be found at only a handful of institutions – which may not have been located anywhere near your home, family or job. With the advent of online degree courses, the learning of higher education institutes all over the world are open to you. So finding the right fit is easier than ever. If you want to do Wilfrid Laurier's online BACP it's now available wherever you are without you having to uproot your life. Plus, studying online saves a lot of headaches, administration and hidden costs, such as expensive commutes, plane tickets, accomodation costs or visas, making it much more accessible in terms of cost too.
Accessing Support
If you think that choosing to study online means you won't be able to access the support you need, you may be pleasantly surprised by the reality of online study. Most digital learning programmes are well aware that support is a key concern for their students and have taken great steps to address it. Support from university tutors is available alongside one to one feedback to keep your studies on track. You should be allocated a supervisor whom you can email and get in touch with via Skype for study guidance, as well as a host of student support services for study, technical or admin queries. Most institutions have introduced online learning platforms which connect you to your peers and tutors and have a wealth of study materials including videos of lectures, study notes and slideshows – all fully searchable. Some universities and colleges have set up a YouTube channel to allow you access lectures anywhere in the world, while others have produced podcasts and online labs. Your assessments will be taken or submitted online, while your scores and feedback will also be available – it's usually quite a seamless process and one which is truly portable. You could be studying for that master's degree on the train to work every day!