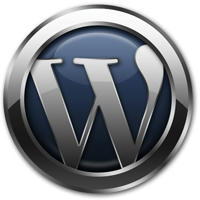 Ah, Gershwin you have won me over. The latest version of WordPress, v. 3.2, nicknamed "Gershwin" in honor of the composer and pianist George Gershwin, was released yesterday and I've just upgrade to it. And it's looking mighty fine.
Admin section  has been revamped and it has a sleek and even more highly organized look. I just wish that they had added a little bit of colour here and there. As it is, it's just white, grey and the link are a light blue. You also get an option for a full screen post writing experience, distraction free as they say. And the Admin Bar has a lot more options to make it easier. They have dropped the support for IE 6, just like a hot potato.
It doesn't look like much else is different other than aesthetics. Some buttons have been changed to text links and other stuff that increases speed. I really can't make out much of the differences other than the fact that it looks sleeker and seems to be faster. Upgrading is also supposed to be improved in speed.