Well it has started. I wasn't expecting it since they said that the dispatching of office systems to our homes will take some time but we are now not working from the office officially from today. There are still a few people still at the office premises but we were told not to come in as it isn't essential for us to do so. This information was passed onto us by the afternoon (we usually work late evenings to early morning).
We have shared our address details (some are from outside of Cochin and hence can give either their current address or their home address) and we are waiting for the office systems to be dispatched to our homes and then have them setup VPNs for us. This could take a few days as I and my team are considered to be part of the support staff and thus the frontliners get preference. So it's a matter of waiting until they turn up and do the setup for me.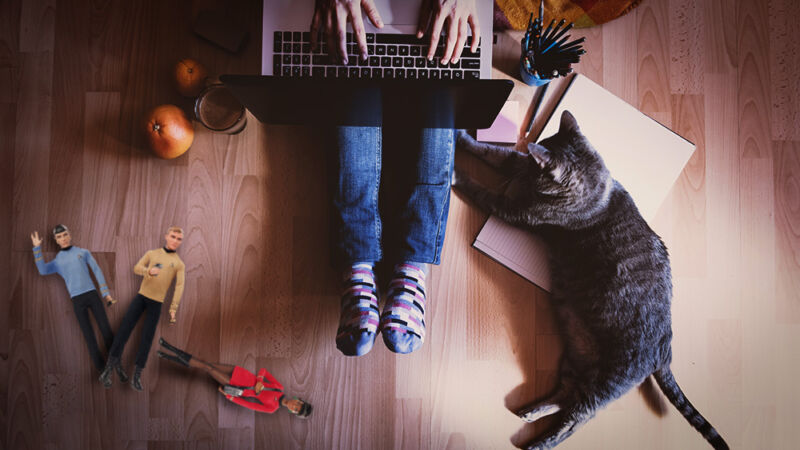 We can attend calls and continue taking e-learning sessions from our home pcs/laptops but I would prefer working on them using the office pcs. It seems so weird as I have all this free time but cannot go anywhere. Oh well, there is a lot of stuff to watch on tv (streaming and dvd). I will sleep a lot too I guess.
No, this picture below is not of me – though I love Star Trek I do not own a cat or a Mac (used to).