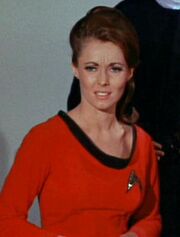 I've recently been downloading and watching episodes of Star Trek : The Original Series. Although I had only recently completed my collection of all 10 Trek movies made (pre 2009's Star Trek with the alternative reality), I haven't watched any original cast series episodes since I was a kid.
While going through the episode the Star Trek wiki website, Memory Alpha, I was checking out the list of talented actors & actressess that had done guest/recurring roles in TOS. and finding surprising & familiar faces. Like this actress who played Yeoman Tankris, who appeared as an operations division clerk who recorded the trial of Montgomery Scott after he alledgedly murdered three women.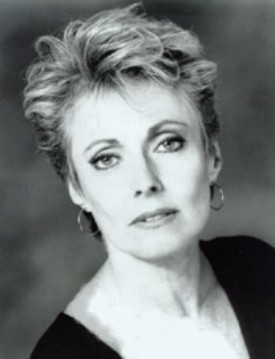 I didn't recognize the name but the face was familiar. Even though here in 1967 she is a fashionable & sexy young woman of just 23! This is actress Judith McConnell, aged 65, best known for her role as "Sophia Capwell" on the TV series Santa Barbara, on which she appeared from 1984 to 1993. For a soap opera, this was a series that my sister Sherine, cousin Raakhee and I used to watch & enjoy regularly for some witty dialogue and good characters for a couple of years.
Judith is a former Miss Pennsylvania 1965, and competed in the 1966 Miss America pageant. She has acted mostly in soaps like General Hospital, Another World, As The World Turns & One Life To Live. She has also done guest roles in some tv series like Baywatch Nights & JAG. I haven't cialis lilly seen anything that she's been in since the mid-90s.