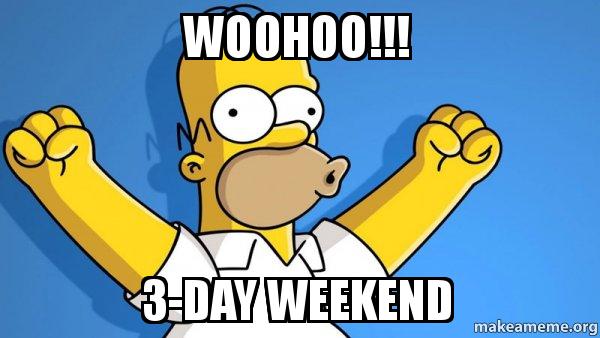 Well it was only by yesterday evening that I came to know that I have a three day weekend this weekend because it is a holiday on Monday (moon sightings and stuff). That is always a great feeling – yes ofcourse I took a day off last Monday and therefore I got a 3 day weekend last weekend but was for hospital & doctor's visit reasons. This one is a rest and relaxation weekend.
This is good since I am conducting two training batches in May (starting on the 4th) and the way that this training is, it is a 6 day work week and I hate it. So it is good that I get a 3 day weekend to start things off and I can rest and relax for 3 days. Today I went and brought some fresh fruits – apples, green & black grapes, some cheese slices, bell peppers & carrots (and almost bought some ice cream). It is still hot & humid, almost intolerably so. After lunch I switch the ac on in my room and watched the latest episode of The Blacklist and then then 2012 movie John Carter.
Today evening is just the regular coffee & snacks, relaxing, shaving and then taking a long shower, watching Youtube videos and listening to music. Tonight's dinner is KFC and then I will go to sleep. Tomorrow and Monday it will be more of the same and I will try to watch a few more movies. I might go out on Monday, which I doubt since it is so damn hot & humid. Let's see.