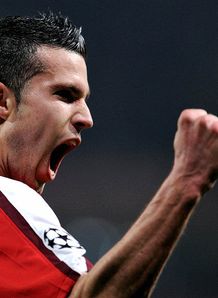 Sunday surely is the laziest day of the week. There sure is a great feeling to sleep late and be lazy on this day. Even though I woke up by 9 am, I could have gone back to sleep for another couple of hours. Wake up I did but the laziness got the better of me; I was supposed to go to Thoppumpady and collect my relieving letter from the old company as I have submit it to my current place of work. I later decided to postpone the trip to tomorrow and then laid back and read the newspaper at leisure. I spent most of the morning chatting with Kichu & his mom; since they had a mic I could hear the two of them through GoogleTalk but they couldn't hear me. Kichu was playing his guitar and pretending to be Dave Murray, Adrian Smith & Jannick Gers all at the same time.
The afternoon sped by as I ripped my CDs slowly one at a time. The evening was up for grabs; my parents went to see Sherine and her kids. Madhu was indisposed for a few days, so Anil & I decided to head out for a evening on our own. We met at the HDFC ATM at Kacheripady and took an auto to Menaka. We went to the bar @ Hotel Sea Shells which, the only time we went there had a great ambience and great food. So we settled down and ordered two vodkas for me & two rums for Anil. We had some beef & egg burji to accompany them and we started out usual chat about the same stuff – work, career, money, women, marriage & the three of us! It's funny how it seems like we are having the continuation of the same conversation when we get together. Anyway, both Anil & I wanted to leave earlier than usual so by 9:45 pm we were outta there.
I came home in time to catch most of the Arsenal vs Manchester United match. I was hoping for Liverpool to beat Chelsea yesterday and they did. 2-0! And then I wanted to see Arsenal beat Man U. And they did! Both Robin Van Persie & Theiry Henry scored goals and the Gunners edged out Manchester 2-1. Man U took the lead in the 53 minute when Wayne Rooney headed in a goal but 30 minutes later Van Persie equalised for the London side. Then, deep in injury time, captain Henry headed in a goal to clinch it for Arsenal and the Emirates stadium went wild. This means that both Liverpool and Arsenal do have slim chances of winning the league.
Song for the day – "Bad Boys Running Wild" – THE SCORPIONS