Today being a 'harthal' the shops & businesses were supposed to be closed and shut waiting till the end of the day to open up in fear of the political goondas who had declared the 24 hour shutting down. Too day, someone should have told them that the public has called their bluff! In the morning (or afternoon since I woke up only by 12:00 pm) after I woke up, when I looked outside the balcony and the windows, the streets looked kinda dead and empty. Most of the shops nearby were closed and people were staying indoors, even more than on a Sunday. So I was expecting the rest of the city to be in the same kind of lulled stupor. But it seems like that the shops and businesses in most of the city had opened up and kept normal working hours, more or less.
I spoke to Kannanchettan around 5 pm and quickly arranged for a meeting at 6:30 pm when he would be free. He confirmed that all the shops were open and business was as usual except that there were no buses and no autos plying their normal trade as this hartal effects them in a major way. So I said that I would take a shower and get ready and meet him near his office. So we met and rode to Rama Varma Club for a few beers and some food. We started talking about stuff that was happening to us regarding work, mostly about me since I was at the newer job. Then we started talking about our cousins and Sandhya's name came up. He remarked that she had called him from the UK and that she was so sweet and caring and that he hoped that she was ok. I said I agreed (you might find this confusing Sandhya) and that it was sad what had happened to her but that she was happy now and doing well, thanks to her parents & brother and her closed friends. We have her in our thoughts a lot.
The evening went by quickly, as it often does when you are having fun, and my three kingfisher beers disappeared very fast and so did our food. He got a call which informed him that his wife's grandmother had passed away, so we left a few minutes after that.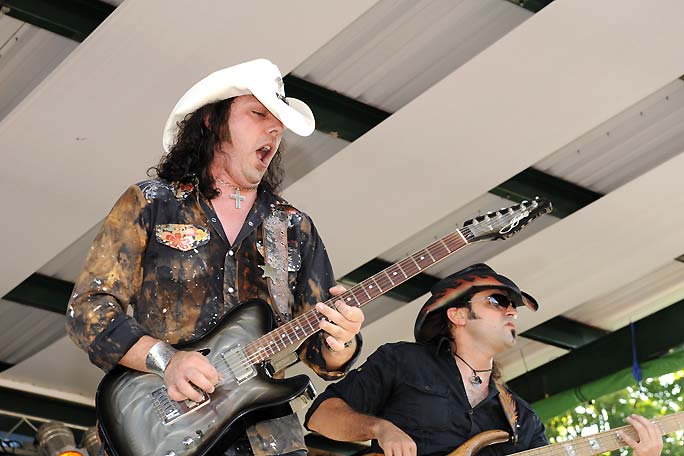 Song for the day – "Wolf In My Henhouse" – ANTHONY GOMES