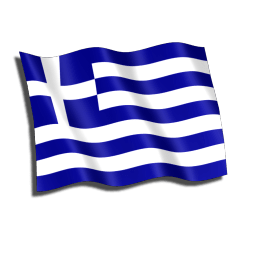 I am not trying to offend the Greeks who actually live in Greece. Not at all! But it seems to me that Greeks who live in other countries are quite prominent and make a name for themselves. In all fields that you can think of, you have a famous person of Greek origin / ethnicity, full or partial. From the US, in the movies & tv you have the lovely Maria Menounos, Jennifer Anniston, Angie Harmon, Hank Azaria, John Stamos, Olympia Dukakis. You have the illusionist Criss Angel (real name Christopher Nicholas Sarantakos). In Politics you have Michael Dukakis. In the NHL you have Chris Chelios, the old man of hockey. In sports you have retired 'soccer' player Alexi Lalas & tennis superstar Pete Sampras. In music you have Tommy Lee & Athena Kottak (Lee's sister) & Constantine Maroulis.
Greek-Canadians are varied as in former WWE star Trish Stratus, former NHL star Chris Kontos, actors Elias Koteas, Nia Vardalos, John Ioannou and the late John Colicos. You have tv personality George Stroumboulopoulos & Comedian Angelo Tsarouchas.
Australia's Greek community boasts of tennis star Mark Philippoussis, footballer Stan Lazaridis, actors & brothers Costas & Louis Mandylor & singer Peter Andre.
From the UK we have actress Marina Sirtis (of Star Trek fame), singers George Michael (of the gay flashing infamy) & Cat Stevens aka Yusuf Islam .
Who is my fav of these people? Marina Sirtis & Elias Koteas.