I was missing Anil & Madhu a lot these past few weeks. Anil Alapatt has been trying to set up a rendevouz with Madhu and myself for the past few weeks without any luck. Madhu is too busy with his personal stuff that occupies his time away from work. Plus he also is undergoing some medication that prohibits him from having any drinks.
So it was just Alapatt & myself for the evening. He does not have to work on Saturdays whereas I do so I told him that I would leave the office after 6. He had his long afternoon nap and a movie and called me to inform me that he would be at Bay Pride Mall as he wanted to buy a couple of shirts. Which reminds me, I need to get new shirts as it has been a very long time since I got any. It started raining heavily as I boarded the bus to Menaka and went into the mall to find the dumbass I call my friend. There he was standing oggling at a Gujrathi family that has these three chicks among them. Somethings never change! I joined him for a while before he had to go to the ATM and then we went to the roof top garden bar at Malabar House.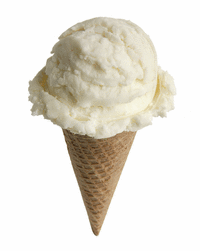 We had some chilly fish & a little beef along with our drinks and also shared a plate of fried rice. It was a nice dinner, chatting about lots of things and I realized that spending time with him & Madhu is my great unwinder. I totally relax and I have no urgent other need during that time.
Two hours later we left and as we left, we both got a yearning for something sweet and I suggested an ice cream since it's been so long since I've had any. So we went to Caravan for an ice cream cone and we spent 15 minutes there before he dropped me home. Totally good times with a friend but I wished Madhu were there too. Till the next time!