This is the Lenovo G550 – my new laptop and my pride and joy. The budget minded mainstream notebook packs a decent sized 15.6 inch display, Intel Pentium Dual Core Processor and 3 GB DDR3 RAM for a standard configuration. It comes with a 320 GB hard dive from Western Digital for you to store a lot of content and not run out of space for a while.
The laptop is built with total plastic materials which is acceptable for a budget notebook. This may give you th impression that it is not quite strong – but far from it. There have been no issues on the build quality or the design.
The standard system comes with a Intel Pentium Dual Core T4400 processor clocking at 2.20 GHz, 1M Cache, 800 Mhz FSB. The laptop comes loaded with DOS but the place I bought it from installed Windows 7 Premium for me.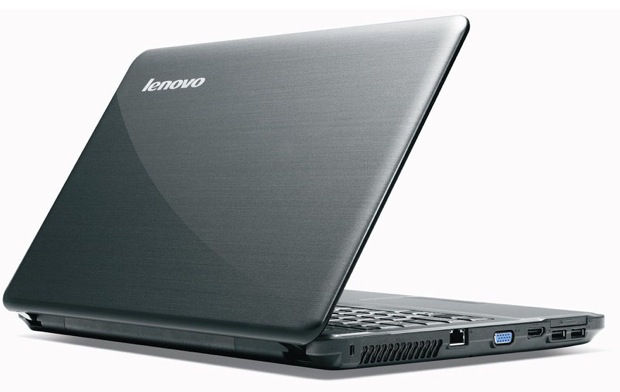 The display has a good size of 15.6 inches showing 1366 X 768 pixels in standard 16 : 9 aspect ratio. The screen is a glossy one showing lots of bright colors and contrast but as with other glossy displays, the display glare on brightly lit environments like in the office makes it very annoying to see things on the screen. The horizontal viewing angle was very good to share the screen with a couple of your friends but the vertical viewing angle is not that much good. The laptop has an USB, Optical Drive and the AC Power jack on the right side and a Kensington lock slot, LAN, VGA and another two USB Port on the left. The wireless on/off switch and headphone and microphone jacks are on the front and there are no ports on the back.
The system comes with a 5 cell 48 W-Hr battery which is enough for running the system for more than four hours in low to moderate usage with screen brightness turned down. Expect the system to run at least 3 hours with heavy usage and bright screen. The touchpad is a bit annoying and takes a lot of getting used to. There is a slight lag that is noticeable when you browse a bit. Overall it is a very solid and dependable device that has got lots of good reviews. And I love it.