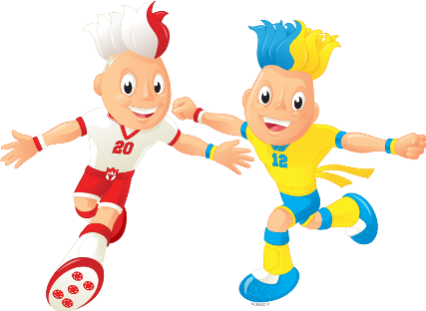 After the second round of matches, that just completed last night, thinks look a lot clearer but bleaker for some teams.
Group A : the most boring group, is still open with the game results of June 12th. Greece having lost to the Czechs are bottom with 1 point. Poland drew with Russia and have 2 points. Russia are on top with 4 points followed by the Czechs with 3. Nothing is decided yet as all 3 teams below Russia can still top the group depends on tonight's results. That's the beauty of the game. Anyways, I might not be watching the matches tonight.
Group B : Oh Holland, how thou have fallen. 2 games, 2 losses and just 1 goal. They still have a slight chance, very slight chance of qualifying- if they beat Portugal say 3-0 and Germany defeats Denmark without conceding a goal, Holland could still scrap through on goal difference. Very minor chance. Germany thanks to a solid midfield and Mario Gomez's goals defeated Holland 2-1 on the 13th, while Portugal managed to win 3-2 against Denmark. So Germany with 6 points are sure to go through, Portugal & Denmark have 3 points – who will join them.
Group C : Spain have found their form with a resounding 4-0 victory over the Irish with Fernando Torres grabbing a brace and find themselves top with 4 points. Italy managed to draw, again, against Croatia 1-1 and find themselves at the 3rd place in the group. The Croats have 4 points and sit in second place but now face Spain and a victory will be hard. Italy have to beat the Irish to qualify and hope that Spain does it's job. The Irish have 0 points and are out but meanwhile the Irish fans won the hearts of the home crowds & players with their good spirits and cheer.
Group D : Last night France gave a solid performance to defeat co-hosts Ukraine 2-0 and go on top with 4 points. England managed to thwart a resilient Swedish side and came from behind to win 3-2. Heartbreaking for the Swedes who are bottom with 0 points and are out of the tournament. England will next play the Ukrainians and a win is expected and should see them join France in the next round. France should be wary of Sweden who have nothing to play for but pride and they could be dangerous in the last game.