The former drummer with the US thrash metal band Megadeth, Nick Menza, is reported to have died after collapsing on stage at a gig in California. Menza, who was 51, is said to have suffered a heart attack during one of his regular sessions with his band OHM at a small Los Angeles jazz club, the Baked Potato. Mike Simpson, a fan who said he was at the gig, reported that Menza collapsed before the third song in the band's set. " I was watching his band OHM at the Baked Potato tonight and he collapsed on stage. Paramedics were saying it looked like a heart attack," he wrote. Menza, son of a jazz musician, played with Megadeth on several of its most successful albums in the early 1990s, including Rust In Peace, Countdown to Extinction and Youthanasia. He left the band when he had to have knee surgery during a tour for the 1997 album Cryptic Writings. He had been playing regular sessions at the Baked Potato club with the band OHM, founded in 2002 by another Megadeth veteran, guitarist Chris Poland.
The professional drummer best known for his work in Megadeth from 1989 to 1998 and in 2004.[2] He recorded drums on four of Megadeth's albums: Rust in Peace (1990), Countdown to Extinction (1992), Youthanasia (1994) and Cryptic Writings (1997). Beginning his professional musical career at the age of 18 drumming in the band Rhoads featuring singer Kelle Rhoads, brother of the late Randy Rhoads, Nick released his first record with Rhoads called Into the Future in Europe. Moving on to session playing including styles ranging from R&B to gospel, funk and heavy metal, recording with the likes of John Fogerty, Nick caught the attention of then Megadeth drummer Chuck Behler and became his tech. When Megadeth needed a drummer in 1989, Nick Menza was asked by Dave Mustaine to join the band. Mustaine noted that Menza previously filled in on drums when Behler was unable to. Menza first played live with Megadeth on May 12, 1988 in Bradford, England. This prior experience and personal relationship led to the invitation to join Megadeth for the 1990 recording Rust in Peace.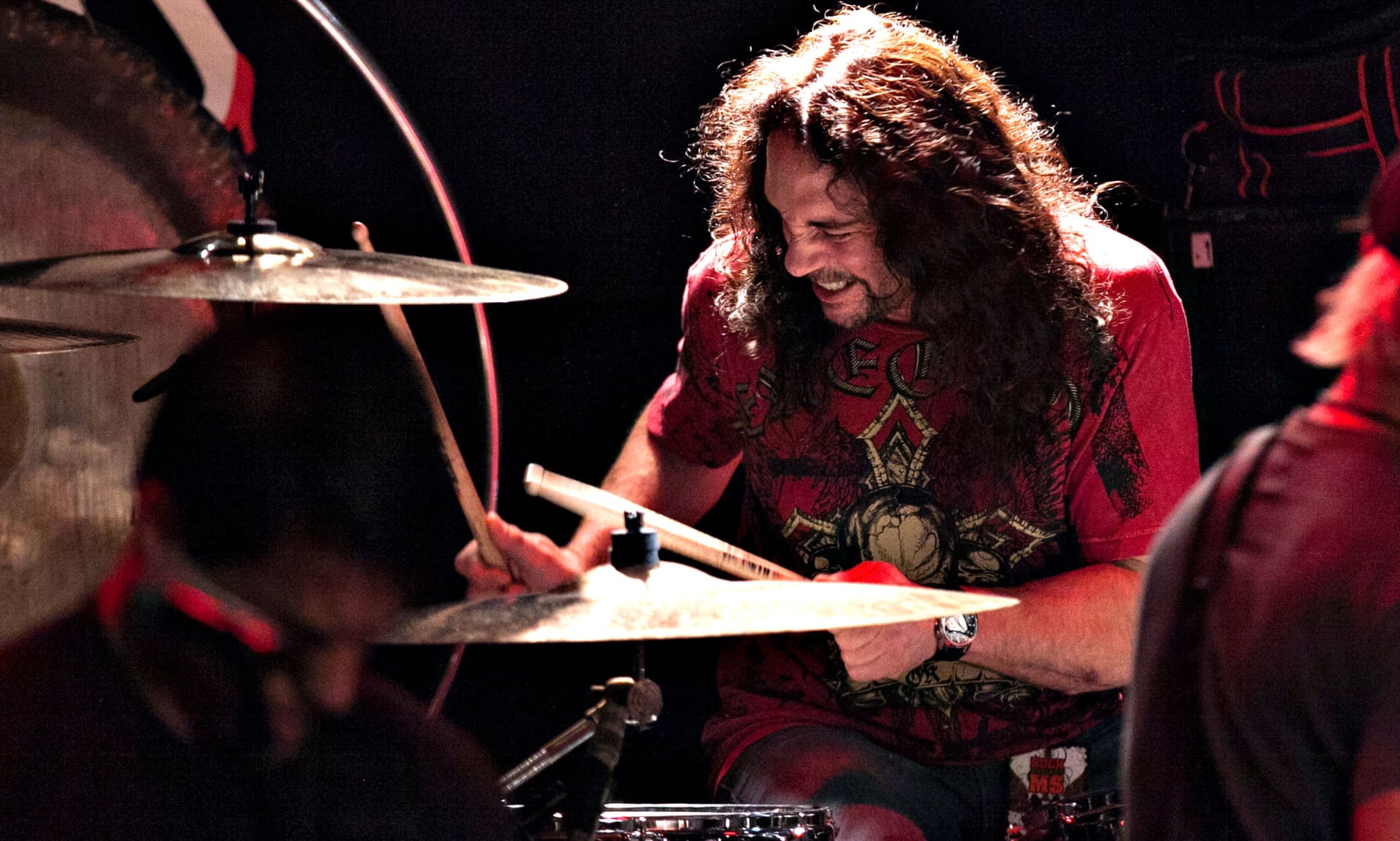 During his stint in Megadeth, Nick also played drums on his bandmate Marty Friedman's three solo albums Scenes (1992), Introduction (1994), and True Obsessions (1996). By the summer of 1998, while the band was still touring in support of Cryptic Writings, Menza was having knee problems and sought medical advice. He was informed he had a tumor, which was later found to be benign, and had it removed. As a result, Megadeth hired a temporary replacement by Jimmy DeGrasso rather than cancel any dates. When the time came to record a follow-up album, Menza was not asked back and DeGrasso became the band's official drummer. Menza has said in several interviews that, while in the hospital recovering from knee surgery, he received a phone call from Mustaine that simply said "Your services are not needed anymore". After his departure, he began work on Menza: Life After Deth with guitarist Anthony Gallo,[5] bassist Jason Levin and guitarist Ty Longley. Following the reissue of the entire Megadeth catalog, Menza was invited to reunite with Megadeth in 2004. Days after a reunion was announced Menza was fired after rehearsals and replaced with Shawn Drover. Dave Mustaine said that this was because Nick "just wasn't prepared" for a full scale US tour, physically.
In April 2006, Menza joined the Los Angeles-based metal band Orphaned to Hatred.[9] The group describe their sound as "a continuation of the heavy style of '90s Pantera". He left the band in late 2010. n March 2011, Menza appeared in a music video for Mindstreem's "We Up Next" a song originally written by current SIN 34 guitarist Anthony Gallo featuring Tony Lanza and Daniel Wayne Jr. on Vocals. The actual recording is Menza (drums), Gallo (guitars), Gregg Babuccio (bass), and Tony Lanza and Daniel Wayne jr. (vocals).