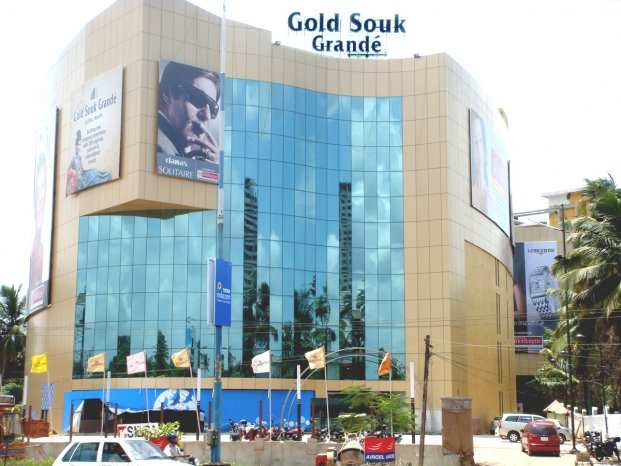 I went int Gold Souk Mall or Gold Souk Grande as it is officially called for the very first time last evening. I never was a mall kinda guy until last year and that's mainly for the movies and in some cases the awesome food that some restaurants have in these malls. But Lulu and Center Mall have been the only ones I go to. Gold Souk was one that I had seen from outside but never gone into.
So last evening I took an Uber ride to the mall and went in. The place looked like a dump! There are some shops open but most of the upper floors look deserted. There is a Subway, a KFC and a Chick King. Ofcourse they have Q cinemas but I am not sure how good they are. There are a few small shops and some food/beverage/ice cream stalls. On one part of the first floor they have a huge furniture sale happening and it blocks most of the way. You can't miss the chairs, sofas and stuff. Not all of them look cheap though; I myself wanted to check out the computer chairs but they didn't have any of the type that I was looking for.
I could see into the Subway and it looked big and nice but the first floor of the KFC, though clean, looked a bit rundown. I ordered some food from there to take back home and drank a cold shake while I waited. There is a Big Bazaar grocery store on the ground floor which is the reason for a lot of people to visit the mall and that with the three major fast food chains and the Q cinemas should be reason enough for a good crowd but the rest of the place make it seem dumpy and sad. Oh well, I might visit them once in a while.