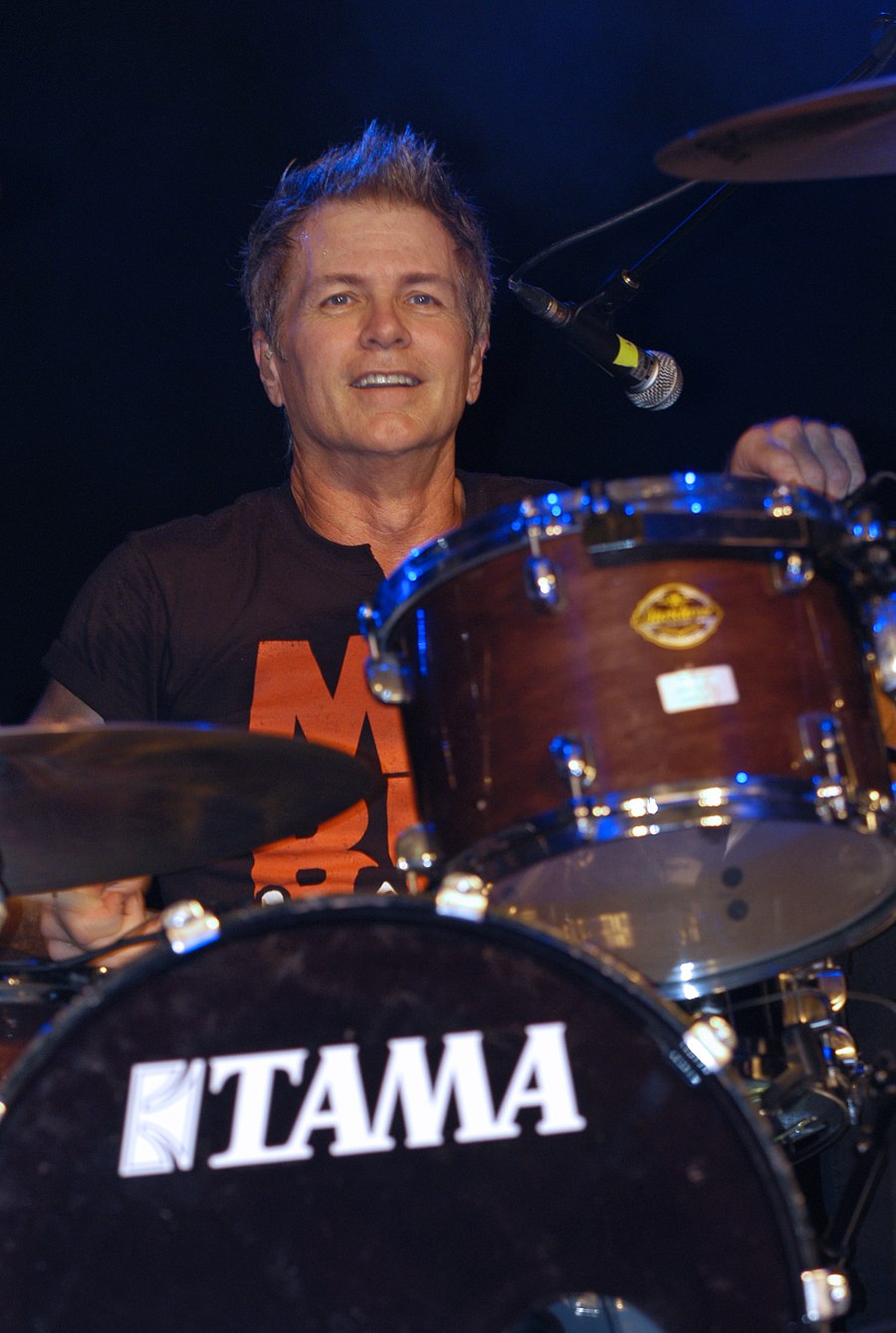 Pat Torpey, drummer and founding member of rock band Mr. Big, passed away Wednesday (Feb. 7) due to complications of Parkinson's disease. He was 64 years old. His band shared the news on Twitter, asking for privacy and noting that services have yet to be scheduled for the drummer. "With breaking hearts we tell you that our brother, friend, drummer, and founding member, Pat, passed away Wednesday, February 7 from complications of Parkinson's disease," the post reads. He has also played for John Parr, Belinda Carlisle, Robert Plant, Montrose, Richie Kotzen and The Knack. Pat has recorded with Impellitteri and Ted Nugent. He is noted by Neil Peart for composing unique rhythms such as that of "Take Cover", a rock song from Mr. Big.
Torpey was born in Cleveland andi n high school, Torpey immersed himself in all available music programs, concert, orchestra, marching and stage bands. About his teenage years, he says: "I wanted to play everything percussion and I convinced my mother to buy me a used drum-kit for my thirteenth birthday." His family moved to Phoenix, Arizona, where he then began honing his skills in local bands, from rock, to funk, to jazz, to pop. After moving to Los Angeles in 1983 became a regular on the American Bandstand and Solid Gold TV shows performing with Ben E. King, Mike + The Mechanics, Melissa Manchester, Bob Geldof, and "a few I can't even remember."
1985, Torpey auditioned for the British pop–rock singer John Parr, who was riding high on his #1 hit "St. Elmo's Fire" and had landed the opening slot for Tina Turner on her Private Dancer tour. When that tour ended he became the drummer for Belinda Carlisle on her first solo tour, opening for Robert Palmer. Playing around Los Angeles with The Knack was the pathway to Mr. Big. Billy Sheehan and Paul Gilbert were starting a new band and were on the hunt for a drummer. They saw Pat playing with The Knack and were impressed with his energy and style. "I loved playing with The Knack but when Billy approached me I jumped at the chance." Mr. Big secured a recording contract with Atlantic Records but before the band started work on the first CD Torpey was tapped to play drums with Robert Plant on his Now and Zen tour when Plant's drummer Chris Blackwell was injured.
In 1992, Mr. Big's international hit song "To Be With You" was no.1 in the U.S. and fifteen other countries and top five in many more. For fourteen years Mr. Big toured the world, headlining as well as opening for Aerosmith, Rush, Bryan Adams and The Scorpions to name a few, garnering a reputation for their world class musicianship and totally 'live' performances. Pat Torpey has been noted as a great backing vocalist (with high vocal range) and he often sings some cover songs in the Mr. Big show during his encore. Also he sings some tunes from The Beatles during his drum solo. Because of Mr. Big's popularity in Japan and Asia, Pat released two solo albums (as a singer) overseas, Odd Man Out and Y2K in 1998 and 1999. He announced on July 25, 2014 that he had been diagnosed with Parkinson's disease and would be unable to perform all of his normal drumming duties on the band's 2014-15 world tour in support of the album …The Stories We Could Tell.
Torpey recently acted as a "drum producer" on Mr. Big's latest album, Defying Gravity, and still plays percussion on tour, though Matt Starr has taken over lead drummer duties. He is survived by his wife and son.