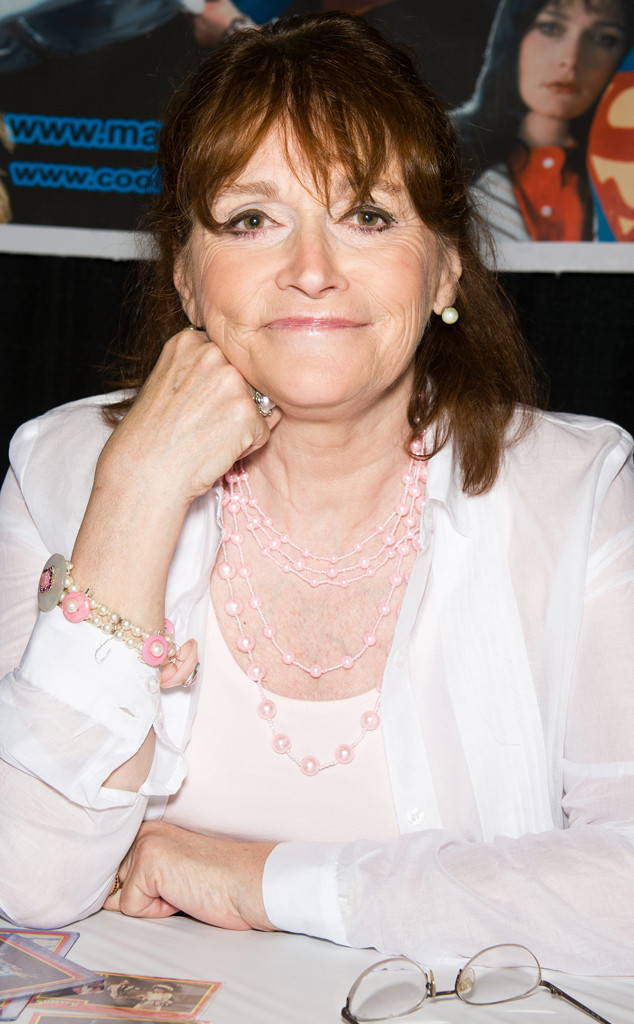 Margot Kidder, whose best known role was as reporter Lois Lane in the 1978 Superman movie has died aged 69. The Franzen Davies funeral home in Montana confirmed her death on Sunday.
Margaret Ruth Kidder (October 17, 1948 – May 13, 2018 ), professionally known as Margot Kidder, was a Canadian-American actress and activist. She rose to fame in 1978 for her role as Lois Lane in the Superman film series, alongside Christopher Reeve. Kidder began her career in the 1960s appearing in low-budget Canadian films and television series, before landing a lead role in Quackser Fortune Has a Cousin in the Bronx (1970). She then appeared playing twins in Brian De Palma's cult thriller Sisters (1973); in the slasher film Black Christmas (1974); and the drama The Great Waldo Pepper (1975), opposite Robert Redford. Her performance as Kathy Lutz in the blockbuster horror film The Amityville Horror (1979) gained her further mainstream exposure.
By the late 1980s, Kidder's career began to slow. Later, in 1996, she had a highly publicized manic episode and nervous breakdown. By the 2000s, however, she had maintained steady work in independent films and television, with guest-starring roles on Smallville, Brothers & Sisters, and The L Word. In 2000 she appeared in three episodes of Peter Benchley's Amazon (1999 TV series), playing a striking role as an insane Canadian woman bent on domination of all the local tribes. In 2015, she won a Daytime Emmy Award for her performance on the children's television series R.L. Stine's The Haunting Hour. She also acted in theatrical productions, most notably appearing on Broadway in a 2002 production of The Vagina Monologues. In 2005, Kidder became a naturalized U.S. citizen. In later years, Kidder became an outspoken political, environmental, and anti-waractivist. She died on May 13, 2018, at her home in Livingston, Montana.
Kidder dated former Canadian prime minister Pierre Trudeau, directors Brian De Palma and Steven Spielberg, writer/director Tom Mankiewicz, and actor/comedian Richard Pryor.[32]She was married and divorced three times. Kidder's first husband was American novelist Thomas McGuane, with whom she had her only child, daughter Maggie McGuane, born in 1976. She was married to actor John Heard in 1979 for only six days, and was married to French film director Philippe de Broca from 1983 to 1984. Kidder stated in an interview with TV Guide that she was an atheist.