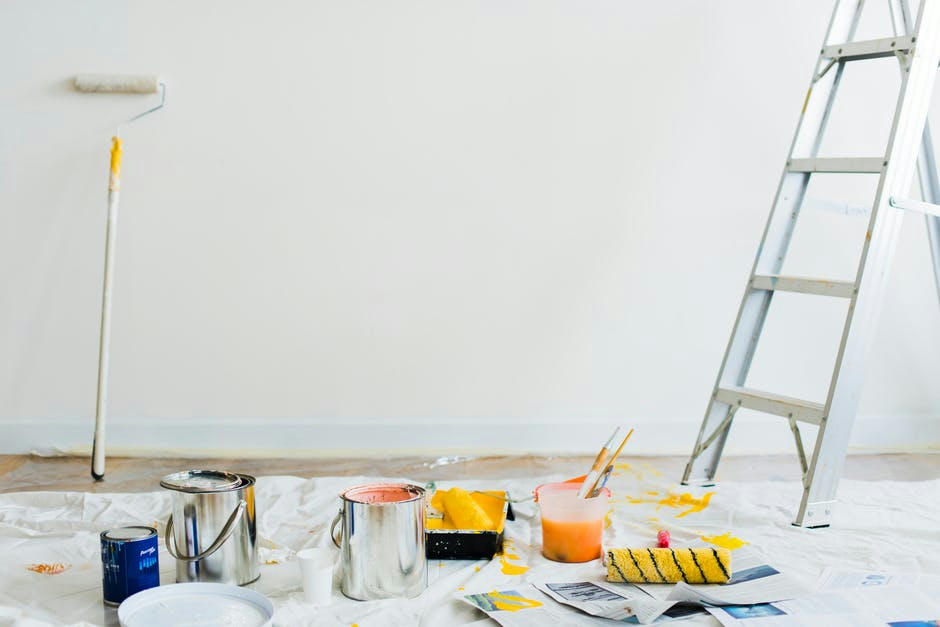 Most people at some point will want to make some changes in their house, and although these can often be bigger changes that require a bit more planning, not all renovations will be requiring you to start knocking down walls and living without plumbing for a week – there are actually many simple things you can do in your house if you're looking for a bit of a change, but either don't require a big renovation project or simply don't have it in the budget at the moment.
So, in this post, we're going to share with you what those things are so you can start implementing them for yourself and get the changes you want.
Fix up your garden:
Although not inside your house, the garden is still part of your house, and it should be maintained and looked after as much as the rest of it. It can be easy to let the garden be somewhat neglected – especially if you're not living in a country where you have a great climate that allows you to use your garden like you wanted. However, if you have a garden and add the right kinds of things to it, then you can actually get the benefit of it all year round.
For example, if you get snow in the winter, then building a snowman with the kids is a great way to have fun and get some fresh air, and even things like a hot tub can be enjoyed all year round – in fact they're actually more enjoyable when the air is cold since the water offers a very enjoyable contrast.
Of course, you don't need to go overboard when it comes to using your garden, but simple things like keeping the grass cut so that it's neat and tidy, and even adding some simple furniture that can be enjoyed during the warmer months and not using your garden as an outside junk storage area are all simple things that can make a big positive difference.
Repurpose furniture:
If your furniture is starting to look a bit worn, then you don't have to be so hasty and just get rid of it – if you're in any way creative, then you could repurpose the furniture and use it in different ways – not only is this better for your wallet, but also allows you to create a new piece of furniture and it's better for the environment since this furniture won't just end up in a landfill somewhere. If you've never looked into repurposing furniture before, then it's really not that scary or difficult, and with plenty of ideas and tutorials available on places like YouTube and Pinterest, then you're really going to find it pretty easy to create something great.
Give your basement a purpose:
If you have a basement in your house that's basically just sitting there doing nothing and maybe being used to store junk, then maybe it's time to come up with a creative way to use that space. Nowadays, basement conversions and renovations are really gaining in popularity, and you can actually do this for surprisingly little money. Although you can find lots of ideas online for creative ways to use your basement, some simple ideas you could get started with include a game room, a cinema room, a study, or even a bar where you could entertain guests. You can pick up affordable things like Reclaimed Wood Tables if you wanted to go for a stylish bar theme, or even leather recliner chairs for a cinema, so have a look around and see what ideas you can come up with.
Add some colour:
If you want to brighten your place up and you're on a budget, then one of the very best ways to go about it is by painting. Paint is something that's very cheap and easily accessible pretty much everywhere, so even if you've never picked up a paint brush in your life, it's pretty hard to mess this up. You can totally transform any room with a few coats of paint, which really is why it's probably one of the best choices for doing some home renovations on a budget. If you're not sure which colour scheme to go with, then you can have a look online or even in home and living magazines to get some great inspiration and ideas.
Replace the bathroom and kitchen doors:
If you really want to renovate some of the main rooms in your house like the bathroom and kitchen, but don't have a big renovation in the budget, then you can still create a beautiful and highly professional renovation simply by replacing things like cupboard doors without actually having to rip out the main units. Even things like countertops can easily and affordably be replaced to give your room a brand new look.
Change your accessories:
Accessories are so simple to get a hold of these days, and since they're mostly affordable, then you can easily pick up some great things that will give your room a completely new look without having to carry out massive renovations or anything complicated. You could change the colour scheme of your couch throw cushions, lamps and candles and feel like you've walked into a whole new room – especially if you combine your new accessories with some paint.
Declutter:
Although decluttering isn't technically a renovation, it's still worth mentioning because it's really something that can make a huge positive difference in your home – plus if you clear out all the old junk that you're keeping lying around for no good reason, then you're going to have more space available to actually make the simple changes listed above stand out more.
Add some storage:
Once you've decluttered everything you don't need, then the best way to keep yourself organized and on top of things is to give everything its own place, and you can do this by adding simple storage solutions. Things like drawers, units and shelves are all things you can pick up easily and for little money.