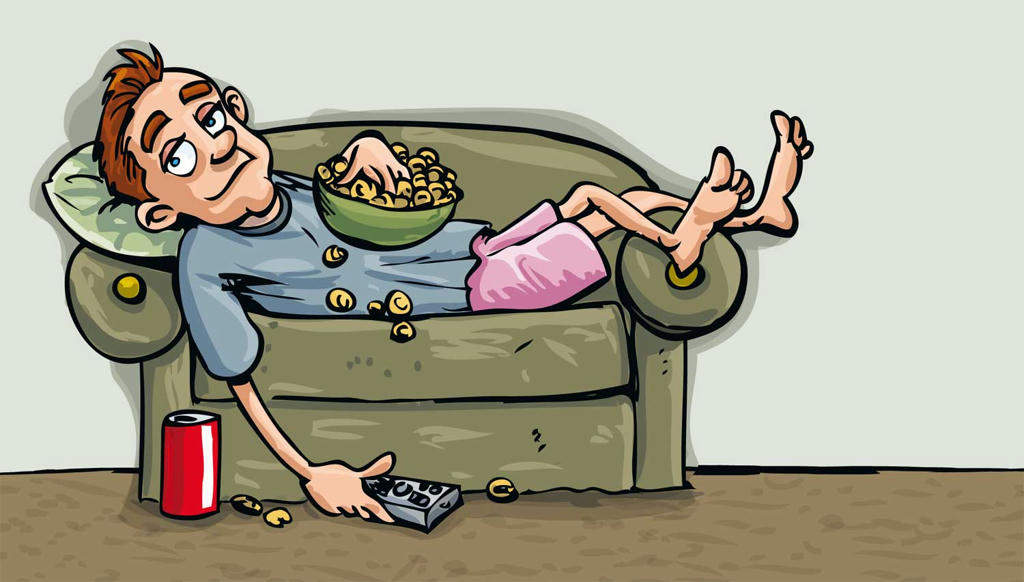 That's right! You read the title correctly. As this coming Monday is Vishu (the Malayalam new year) and the next Friday is Good Friday and therefore, we have two three day weekends this month. And I have started the first one.
And if you look at it, next week is only a 3 day work week. Wow! Wish all weeks could be like this. A bit of relaxation from all the shit in the work. How am I planning on spending it? Mostly like the guy in the pic here. I plan to put my feet up, watch a few movies from my bed and munch on some of my favourite food and drink. Today I woke up at 11:30 am and it has been a hot and humid day. Lunch was simple and I watched 3 episodes of tv shows that I missed during the week. I then had a shower and now I have drunk my coffee and had some biscuits.
Tonight I plan to get some KFC or ChicKing pieces, pour myself some vodka & cranberry juice and relax. A movie or two before sleep.