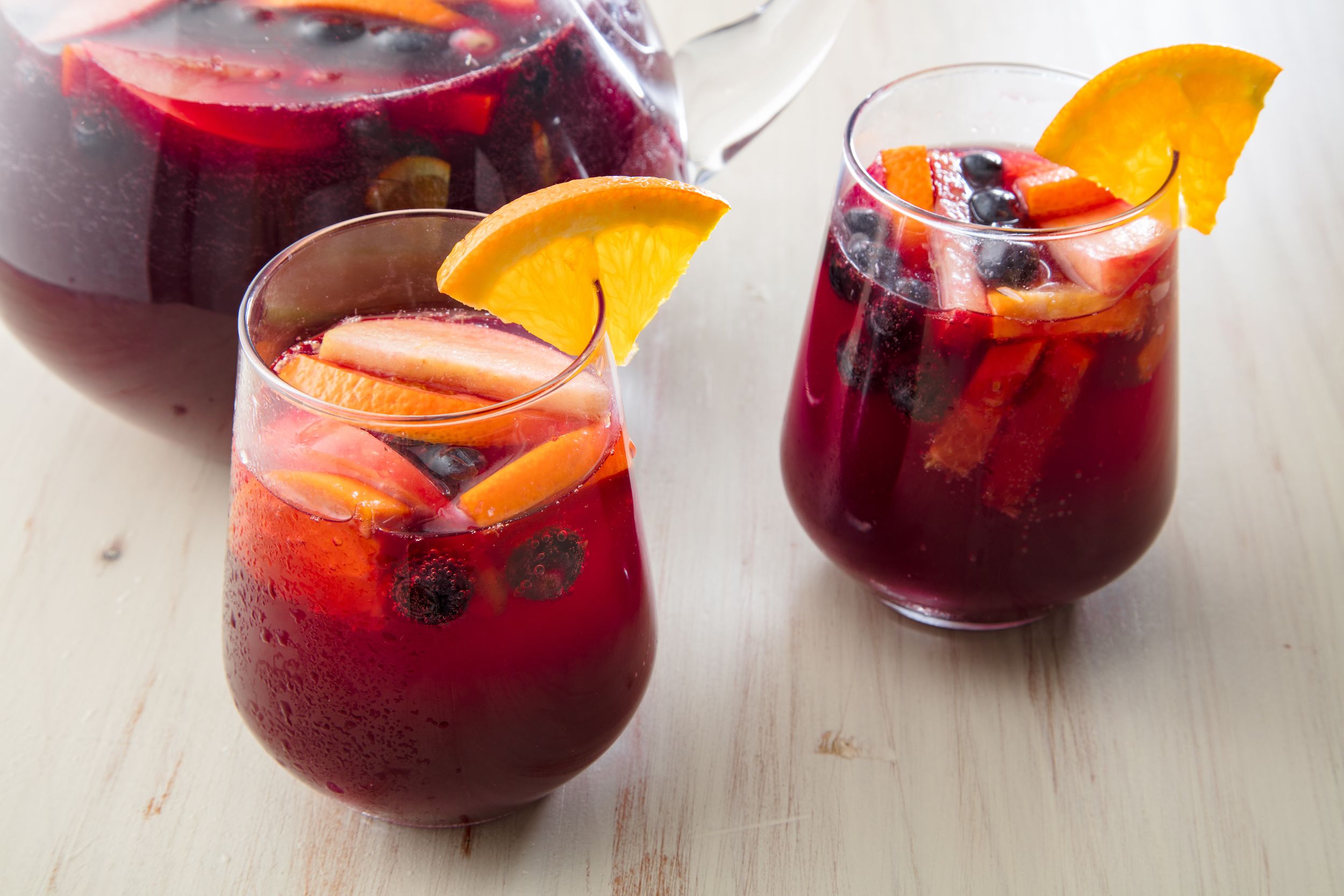 INGREDIENTS
2 medium apples
2 medium oranges
1/2 cup brandy
1/4 cup orange liquor, such as Cointreau
1 (750-milliliter) bottle red wine
2 to 3 cups sparkling water, chilled
Ice
INSTRUCTIONS
Cut up the fruit. Cut the oranges and apples into thin slices or wedges. Leave the peels on. Transfer the cut fruit to a pitcher.
Add the brandy. Measure the brandy and pour it over the fruit.
Add the orange liquor. Measure the orange liquor and pour it into the pitcher as well.
Add the wine. Uncork the wine and pour it into the pitcher.
Stir to combine. Stir the liquor, wine, and fruit together.
Cover and refrigerate. Do not taste the sangria now; you will be disappointed! Cover the pitcher and refrigerate for at least 4 hours or preferably overnight. The sangria gets softer, sweeter, and much more delicious overnight in the fridge.
Top with sparkling water. When ready to serve, top off the sangria with sparkling water. Stir gently to combine. Taste and add more if desired. Scoop a few pieces of fruit into each ice-filled glass when serving.