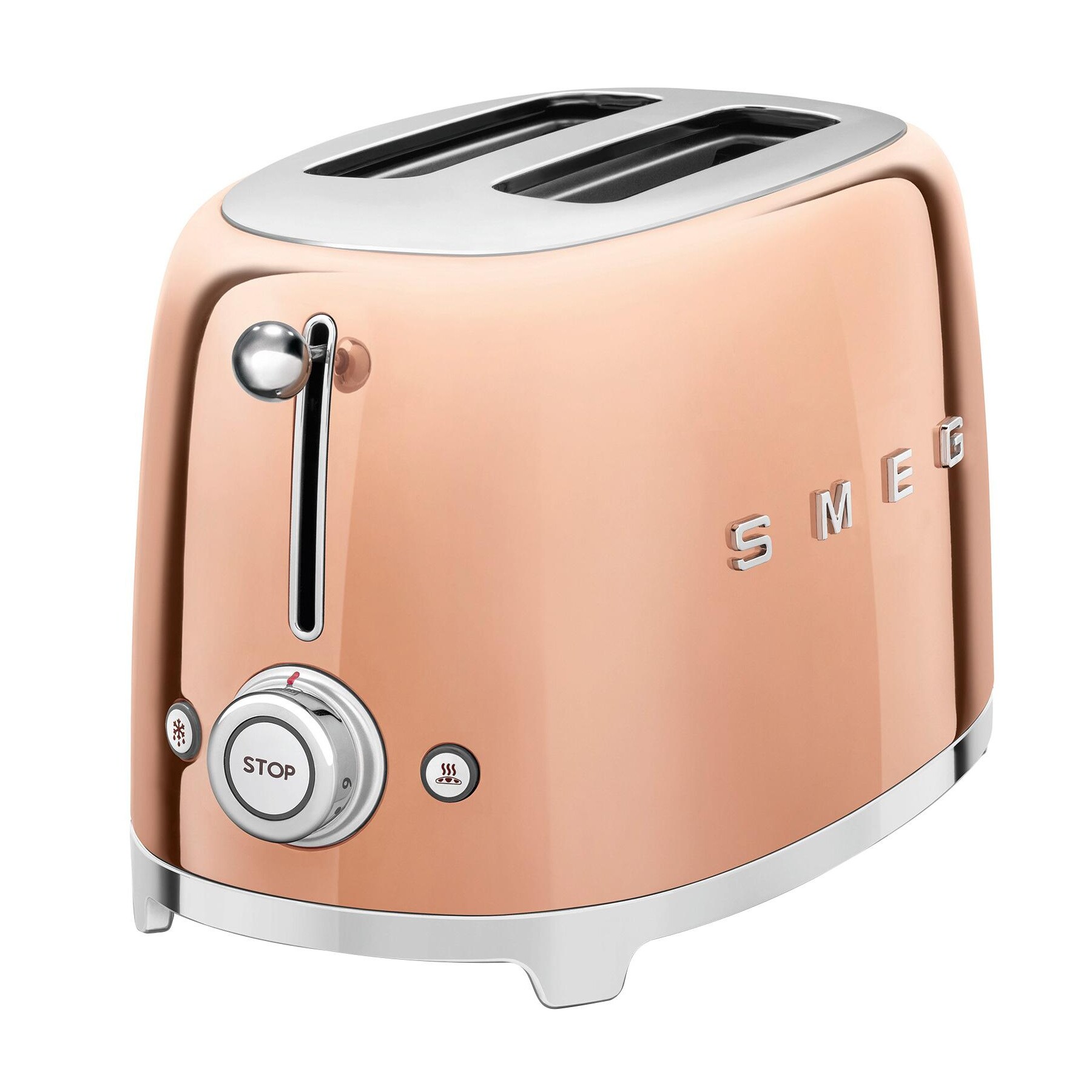 I can't remember too much about having a toaster but I guess we had one during my early years living in Kuwait. I think it was steel and blue and we could toast 2 slices at a time. I don't think we have used a toaster since that one stopped working when I was around 12 or so.
Since then I usually just toast bread on a pan and brown them to my tastes. I would like to get a toaster and a sandwich maker but I don't want too big ones because counter top space is limited and we have too many things that we use on the counter. I have been idly looking at a few models online and saw some awesome ones. I just watched a video where someone was featuring a couple of their kitchen appliances and saw this model from Smeg. Now, the video is shot in Canada and therefore there is no way that I could afford this model – it's Rs.20-23k when I check online.
No there is no way I am gonna pay that much for a toaster when there are really good ones for Rs.800-1500! But I do like the look of this brand. Reminds me of the car models from the 1950s. Looks amazing. There are many designs of toasters, with different colours and shapes, as well as multiple toasting spots with two slots being the most common, although four slice toasters are not unusual. A toaster was invented in 1990 that could be controlled over the internet, and in 2012, a toaster was made that could recognize the toast's colour shades.