Well we don't really celebrate Christmas and even if we did, we do not buy gifts for each other. Maybe a husband and wife pair might do that for each other, even if they are not Christians but the art of gift giving is limited in India. There are some exceptions ofcourse but usually nah!
If I had the money though, here are some of the things that I would buy for myself. I do not have the money for all but I will be getting some of these. The book shelf/table is something that I will get soon. I just need to make some space for it. And the juicer too. I have been meaning to get something like it for a while.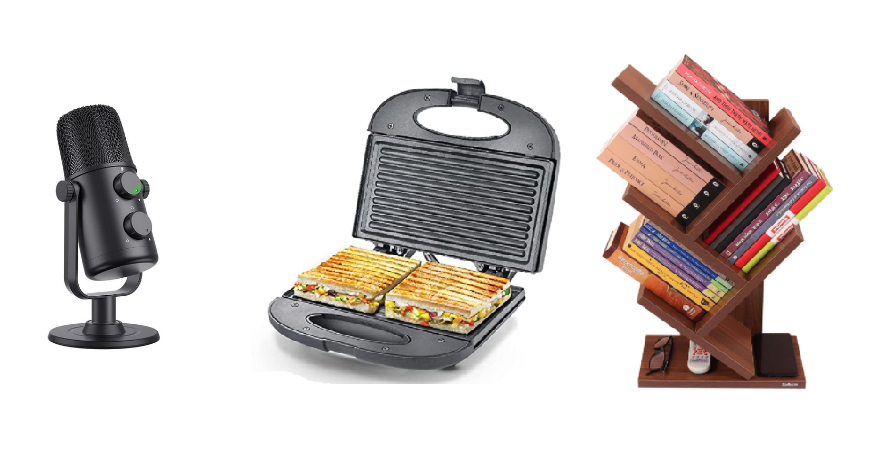 The sandwich maker is good, it's just that our kitchen does not have too much counter space at the moment. But it would be good to get. Now the USB table top microphone is something I have been meaning to get for a while now. My medical bills are taking priority at the moment so I guess it will be a few weeks before I get it. I do want that so I will get it. The Samsung Galaxy S21 Ultra though – unless I win one on one of the online competitions or someone gets it for me, I won't be getting it.