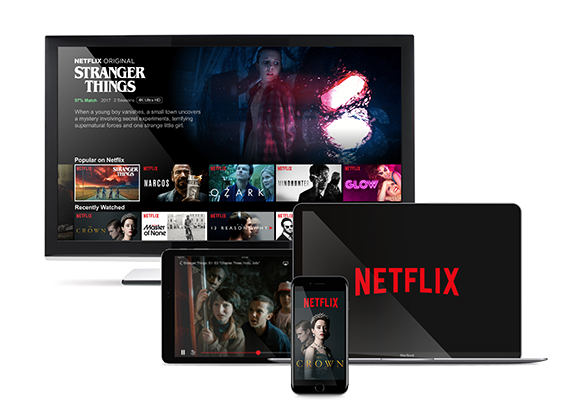 Streaming giant Netflix has reduced its prices in India across all plans. Prices now start from Rs 149, instead of Rs 199. This price cut comes amid stiff competition from other streaming platforms that offer their plans for a significantly lower amount than Netflix. The 25 per cent price cut across its four plans in India is the second time the streaming giant has slashed prices in the country. Netflix launched its cheapest plan for India at Rs 199 per month in July 2019, which industry experts said led to attracting subscribers on the streaming platform.
The cheapest plan Netflix was for mobile-and-tablet-only viewing for Rs 199, which has been slashed to Rs 149. The basic plan, which can be viewed across mobile phone, tablet, computer and TV, has been slashed to Rs 199 per month from the earlier Rs 499. The standard plan that can be watched across all the four kinds of devices but has better video quality and 1080p resolution is now available for Rs 499 instead of the earlier Rs 649 per month. The top tier plan or the premium which is also available across the four kinds of devices but has the best video quality with 4K + HDR video quality is now available for Rs 649 per month instead of Rs 799.
The price cut also comes as the American streaming giant has been announcing a host of new titles, international and Indian, such as Red Notice, The Harder They Fall, and The Princess Switch, etc. Meanwhile, competition like Disney+ Hotstar offers their premium plan at Rs 1,499 annually. Amazon Prime Video membership is priced at Rs 1,499 annually. The price cut comes even as arch rival Amazon Prime has increased its annual plan from Rs 999 to Rs 1,499. The gap is narrowing as the most basic Netflix mobile-only plan now works out to about Rs 1,800 a year. But Amazon Prime offers other add-on features such as free delivery and a music service.
Research firm Media Partners Asia in January this year, said Netflix is estimated to have 5 million subscribers in India with rival Amazon Prime Video commanding 17 million paid users. As per another report by the research firm, Netflix commands 14% of India's total online video revenue market while Amazon takes up 7%.