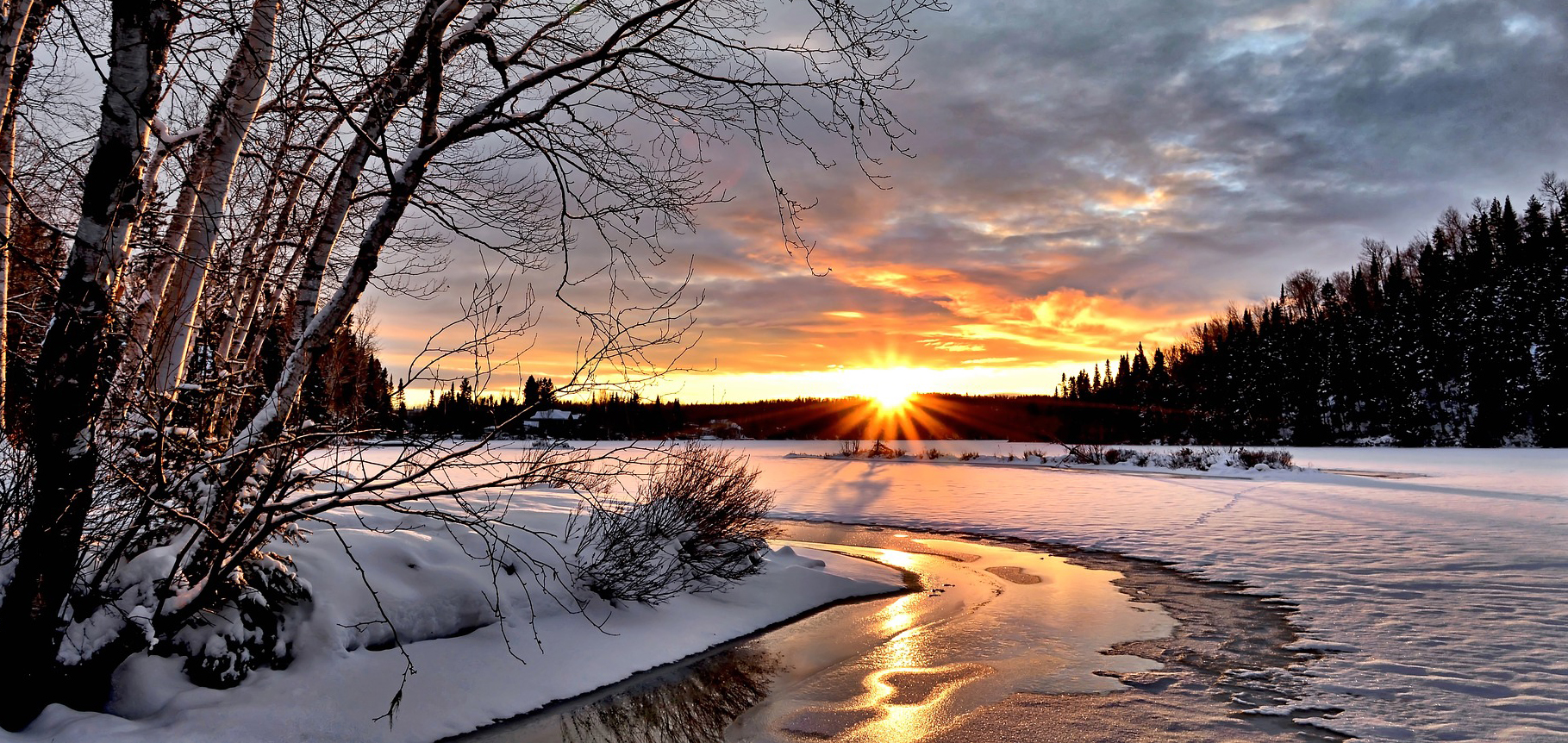 The winter solstice, also called the hiemal solstice, hibernal solstice, and brumal solstice, occurs when either of Earth's poles reaches its maximum tilt away from the Sun. This happens twice yearly, once in each hemisphere (Northern and Southern). For that hemisphere, the winter solstice is the day with the shortest period of daylight and longest night of the year, when the Sun is at its lowest daily maximum elevation in the sky. Either pole experiences continuous darkness or twilight around its winter solstice. The opposite event is the summer solstice. Depending on the hemisphere's winter solstice, at the Tropic of Cancer or Capricorn, the Sun reaches 90° below the observer's horizon at solar midnight, to the nadir.
This year, the astronomical winter season lasts until spring starts on Sunday 20 March 2021, the date of the vernal equinox in the Northern Hemisphere. Under the meteorological definition, which splits the year into four seasons of three full months each based on the Gregorian calendar, winter starts on 1 December every year.There's not an exact recorded time when humans first started observing the solstice, but monuments like Chichén Itzá, Stonehenge, and the Goseck circle indicate that people have been honoring the astronomical seasons for years. The origins of Christmas trees and wreaths can be found in the 12-day pagan holiday of "Yule", which centred around the solstice.
The festival was observed by the early Germanic peoples of Northern Europe, who gathered to celebrate the the revival of the sun bringing brighter times ahead. Celtic druids would mark the winter solstice with the cutting of mistletoe and lighting a "yule log", believed to banish darkness and evil spirits. The ancient Roman festival of Saturnalia is perhaps the most closely linked with the modern celebration of Christmas. This festival happened around the time of the winter solstice and celebrated the end of the planting season. There were games and feasts and gift-giving for several days, and social order was inverted—slaves did not work and were briefly treated as equals.