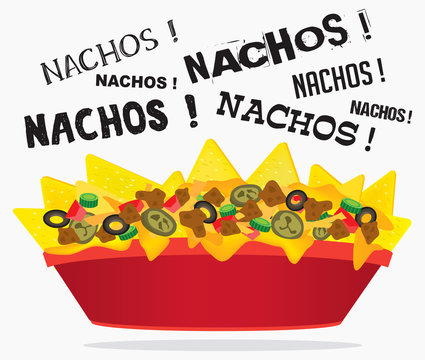 Everyone gets munchies watching football games. When you wanna have a couple of friends over to watch your favourite English or Spanish or Italian league football matches, it is inevitable that someone is gonna feel hungry during the game. Plus what fun is watching a game or two on tv with your friends without some good food around. For this list I have not select main course items but just food that I would enjoy while watching a few goals being scored.
Quesadillas : What's so terrific about these quesadillas is everyone can enjoy them no matter their age. The inside is oozing with melty cheese while you pick your favorite variation of either veggies, chicken, or beef.
Buffalo Chicken Wings : A game day without chicken wings is blasphemy. So if you don't want to hear about not serving it for years to come, I highly suggest you opt for this recipe. You'll take frozen chicken wings and turn them into a succulent masterpiece. All you need is some spices, Frank's red hot, and a wings. The smell of this cooking will have everyone's mouth watering before they even feast their eyes on these juicy wings.
Mozzarella Sticks : Got some non-meat eaters in the bunch? Mozzarella sticks are a surefire winner.  Crunchy on the outside and gooey on the inside, these mozzarella sticks are impossible to resist. While the recipe isn't complicated, you will need to freeze the cheese for a couple of hours, so keep that in mind.
Nachos : These slamming nachos come fully loaded with the works. I'm talking shredded cheese, refried beans, beef, and jalapenos. It's a foolproof recipe that's just about as effortless as it gets. Simply load up all your ingredients on a sheet pan and bake. What's so great is you can adapt this recipe to the taste preferences of your crowd. Vegan, vegetarian, or meat-eater, there are numerous ways to fix up this quick recipe.
Popcorn Chicken : Popcorn chicken is the perfect recipe for snacking. Panko breadcrumbs give them a crunchy exterior while the inside is nothing but juicy chicken. I think a blue cheese or buffalo sauce will make a great addition for dipping. However, your guests will have no problem finishing off a basket of these on their own.