So a year ago I wrote a post about the lack of Black female singers in my music collection. I listed only two singers who I have enough music from, enough songs from, and who I love, though I do like some songs from other artists. Now it's the turn of the men. There's a lot more in this list as there are more Black make singer/musicians who create the kind of music that I do like to listen to. Let's start to look at the main ones in my collection.
First up is bluesman Robert Cray. The first I had ever heard about Cray was in an article in a magazine about his mentor Eric Clapton. Curious to know about the guitarist mentioned in the article, I went to a music store back in 1992 (I was 16 years old) and saw that there was a cassette of Cray's 1992 release I Was Warned and I bought that. It soon became a staple in my stereo system and later on I bought the CD and a few other of his albums. Born in 1953, in Columbus, Georgia to a military family Cray's musical beginnings go back to when he was a student and by the time he was 20 he had seen his heroes Albert Collins, Freddie King and Muddy Waters in concert and decided to form his own band; they began playing college towns on the West Coast.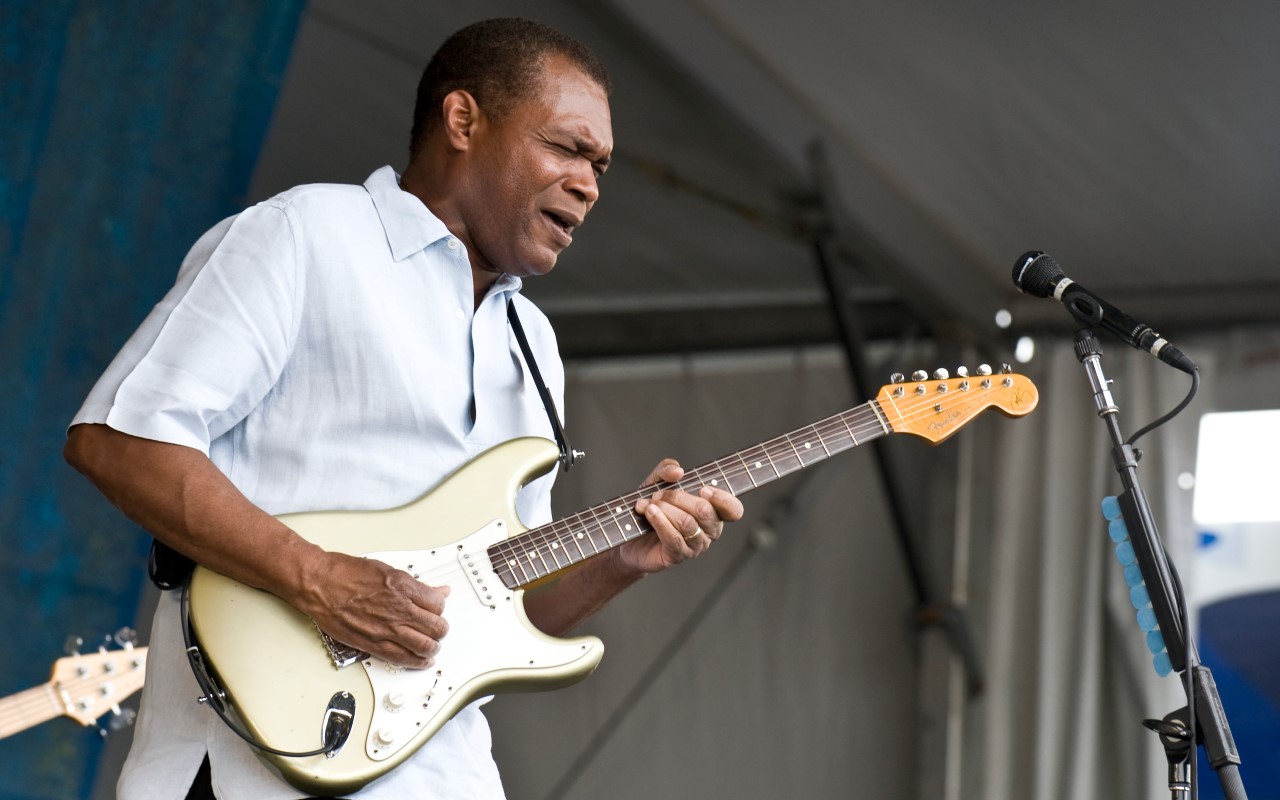 In the late 1970s he lived in Eugene, Oregon, where he formed the Robert Cray Band and by the early 80s he was steadily making albums and touring, joining other Blues based musicians, playing with Chuck Berry & Tina Turner and opening for Eric Clapton. Cray has generally played Fender guitars (Telecasters and Stratocasters) and there are two signature Robert Cray Strat models available from Fender. His success continued in the 90s and past the 2000s and in his late 60s he still tours and makes new music and is highly popular in the Blues rock scene.
Up next is Living Colour. Although I first heard of the band a few years earlier than Cray, it would take me until 1993 to get my hands on some of their music. I first heard of the all-Black American band back in the summer vacations of 1989 when on a chart program show my cousin & I saw the video for the band's biggest hit Cult Of Personality off their 1988 debut album Vivid. Over the next couple of years I would see the videos for this song and Glamour Boys once in a while on tv but in 1993 I was finally able to buy both this album and their 1993 release Stain., which was the first with their current bassist Doug Wimbish.
A compilation albums of their hits plus some unreleased songs were released including the cover of Cream's Sunshine Of Your Love, which also had a video as it was supposed to be released on Stain. While singer Corey Glover, drummer Wil Calhoun & guitarist Vernon Reid concentrated on their solo careers and albums, the older Wimbish continued being a much in demand sideman for other artists like Joe Satriani, Annie Lennox, Carly Simon as well as releasing 2 solo albums. The band reunited in 2003 and have released 3 more albums and have toured a lot in support of the albums and will be soon releasing a new one soon.