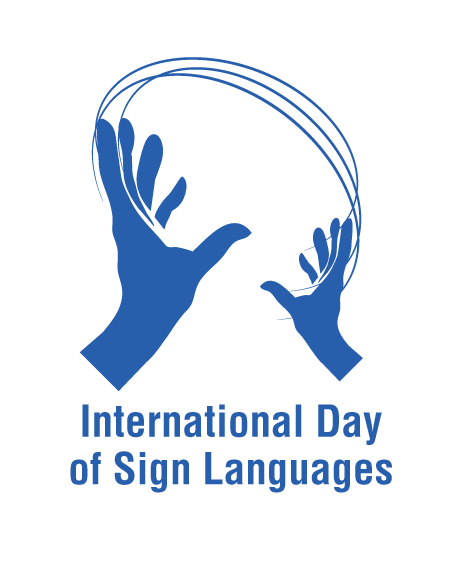 There are more than 70 million deaf people worldwide and 300 different sign languages. Only two percent of deaf people have access to sign language education. The United Nations day is to raise awareness of the importance of sign language for deaf people's human rights. To support the development and preservation of sign language, the International Day of Sign Languages is celebrated annually on September 23. As the name suggests, this day aims to spread awareness regarding the importance of sign language in the realization of the human rights of people who are deaf.
This year will mark the fifth such celebration which seeks to encourage early access to sign language and services such as quality education among the community. My interaction with deaf and/or mute people has been very little. Back in 1999 the sister of a friend used to meet up with a bunch of us and she had lost her voice as a child in an accident. So she could hear very well but her vocal chords were badly damaged and hence she used sign language. Other than here, I have met a couple of guys in Bangalore way back in 1995, who were both deaf & mute.
Other than that I haven't met anyone from the community. Back in early 2020, I was supposed to take a session for around 25 young folks as part of an outreach program we had at the office, a skills enhancement sessions for some young folks who were speech and hearing impaired and I wasn't sure how I would be able to contribute to conducting a learning session for them. However on the actual day I found out that it was instead folks with various motor impairments. While I was able to take the session easily, had it been the hearing impaired I would have been provided with an interpreter. It made me think, maybe I should try and learn sign language so I could communicate with them if the opportunity arose.