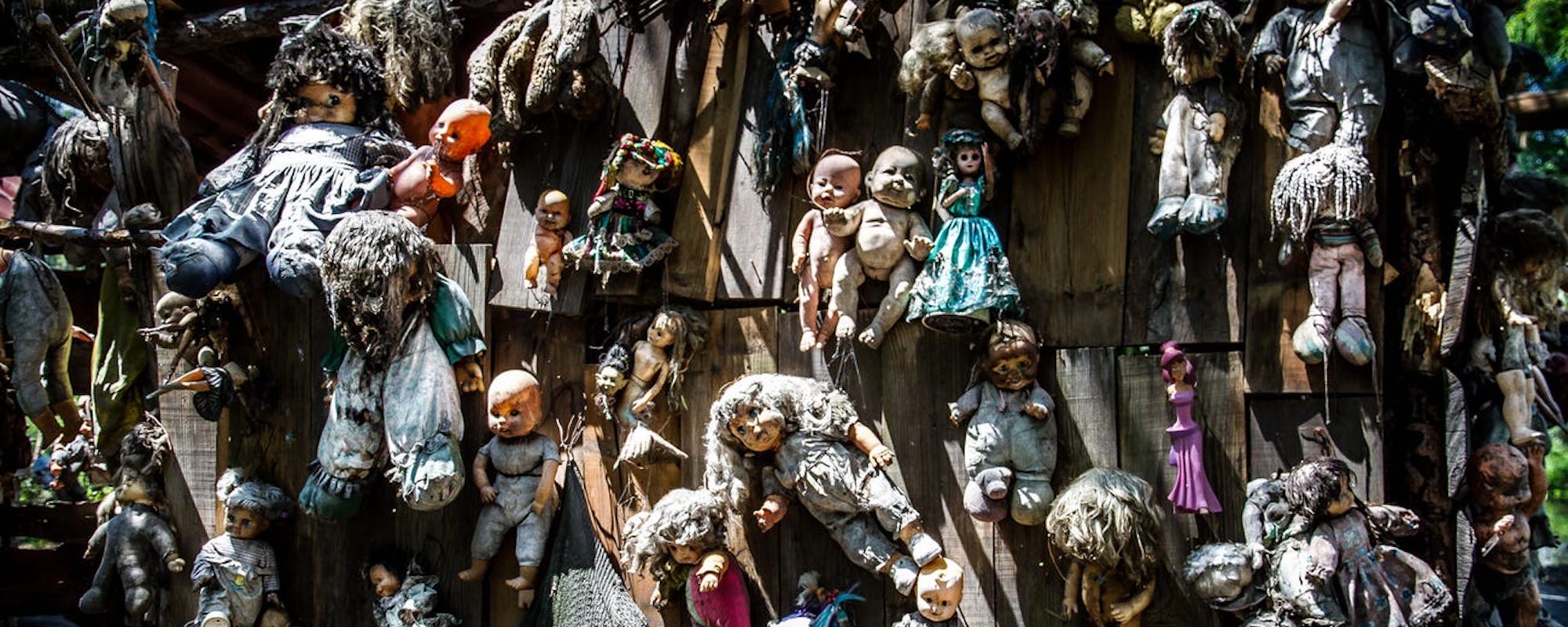 The Island of Dolls is a man-made island, known as a 'chinampa', in a canal in the Xochimilco area, approximately 28 km south of Mexico City.
'The Island of Dolls' is also known as 'Isla de las Muñecas' in the native Spanish, and as of 2013, it was decorated with over 1,500 dolls.
It is said that in the 1950s, or perhaps in the 1920s, a girl drowned in the canal next to the Island of Dolls, and a doll was subsequently hung on a tree on the island, to appease her spirit.
A recluse, Julián Santana Barrera, was the lone resident of the Island of Dolls until his death, and was the person who began the tradition of suspending dolls on the island.
Barrera is said to have continued collecting dolls to display on the Island of Dolls, so the spirit of the drowned girl could play with the dolls, or so the girl's spirit would not continue to haunt him.
The original dolls of the Island of Dolls were often found in the canal; rubbish sites; or given to Barrera in exchange for his farm produce.
In 2001, Barrera, who inhabited the Island of Dolls for about fifty years, drowned in the canal, supposedly in the same spot as the legendary girl had drowned years prior, and it is possible it was a deliberate act, so that he could join the girl's spirit.
The Island of Dolls is a site of particular tourist interest, and takes approximately 2 hours to navigate to the island by boat, with many visitors bringing their own dolls to hang on the island.
The dolls of the Island of Dolls are of poor condition, weathered by wind, rain and general water submersion, and often a haven for insects; while many are without clothes, limbs and even bodies.
The Island of Dolls story is considered by many as fictional, and simply told by the hermit to explain his bizarre collection of dolls, while visitors to the island claim dolls have whispered to them, while some superstitiously believe that the dolls 'awaken' during the night.