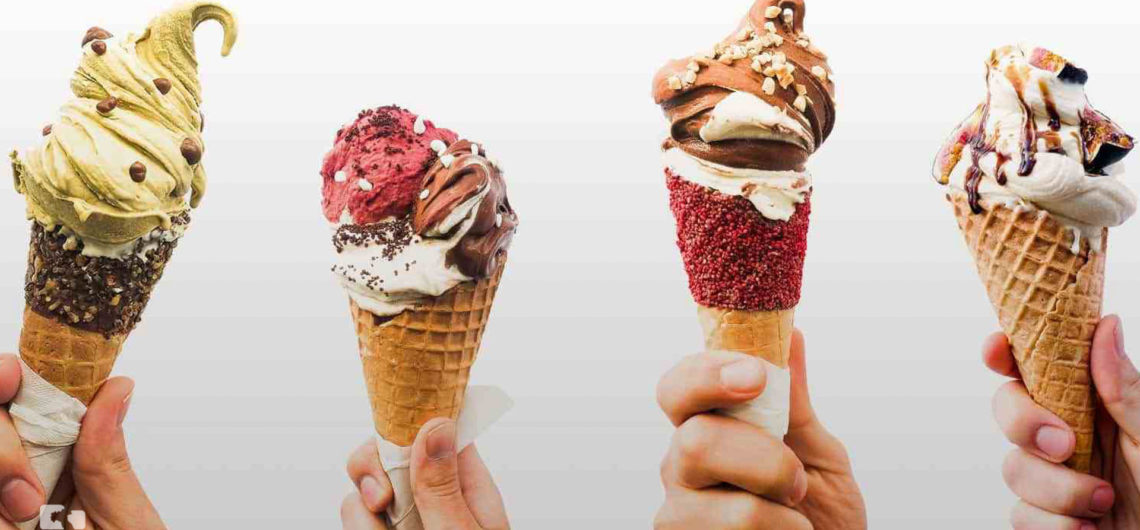 Interesting Gelato Facts
Gelato originated in Italy and its modern-day form is credited to Francesco Procopio Dei Coltelli. He created the first ice cream machine, opened his first cafe in Paris, and introduced gelato. Here are 5 fun gelato facts you may not know about gelato:
Making gelato – Ice cream in Italy is made with sugar, milk, and various flavorings. It differs from western ice cream in that it is made with less cream and no egg yolks. When milk is removed from the recipe and replaced with water, it becomes a sorbet. Gelato is much denser than ice cream due to the low air content of the churning process. It has 70% less air than other frozen desserts. This causes it to melt in your mouth much faster than regular ice cream, giving it a creamier and stronger flavor and texture.
Gelato meaning – The word "gelato" comes from the Italian word "congelato", which means frozen. A gelato shop is called a "gelateria" and the person serving it is called "gelati." It is best served the day it's made.
Less fattening – Another reason to eat more gelato is its low-fat content. It contains 3-8% less fat than regular ice cream and is much more flavorful. Traditional ice cream contains 10-17% milk fat. Since it is made with less butterfat, the flavors are bolder and don't coat your palette in the same ways that ice cream does.
Gelato business – Business is booming and gelato is a 200 million dollar empire. Many ice cream brands have incorporated gelato options into their line of ice cream offerings. Talenti, Ben & Jerry's, Haagen-Dazs are three of the largest sellers of gelato.
Popular flavors – Some of the most popular flavors include chocolate hazelnut, fig, coconut, pistachio, and lemon gelato. The slow churn makes these flavors more vibrant and creamy. Lemon gelato is relatively simple and easy to make at home. If you have extra lemons sitting in your kitchen, you'll want to bring out the ice cream maker and make this frozen treat.
Authentic gelato – If you're looking for authentic gelato, you'll need to get it from a shop that uses a spade or paddle. Authentic gelateria doesn't use scoops because a paddle is better equipped to smoothly scoop gelato. There is an art to making and serving authentic gelato and any shop you buy from should be aware of that. When you visit Italy, it's best to know the appropriate lingo and terms to use when ordering gelato. If you're looking for a gelato flavor that contains caffeine, be sure to order Affogato which is made with espresso. If you prefer whipped cream on top of your gelato, you'll want to order a Gelato con Panna. Ice cream sandwiches are referred to as Brioche con Gelato.
Gelato World Cup – The International Gelato World Cup is real. It is formerly called Coppa Del Mondo Della Gelateria, people from across the globe attend to try the best gelato treats and sculptures. Since 2003, the Gelato World Cup has been held every 2 years which features ice sculptors, pastry chefs, gelato makers, and chefs from around the world. The competition is arranged by Sigep – Italian Exhibition Group Spa and Gelato e Cultura s.r.l., and the principles it abides by are integrity, professionalism, and fairness. The Gelato World Cup collaborates with the World Committee of Honor, which is a board of professionals who oversee the transparency, reliability, and fairness of the competition. A selection is made from a group of 11 teams to compete for the world championship title based on 7 categories that include gelato, pastry, haute cuisine, and ice sculpture.