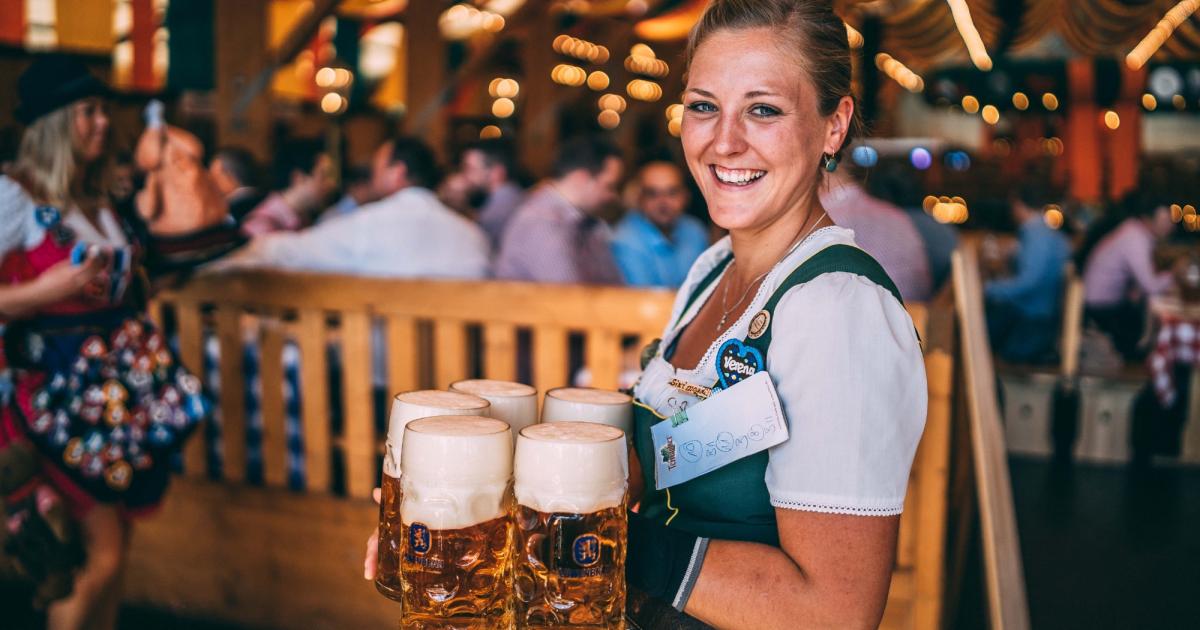 Each year between six and seven million people will consume 7 million liters of beer and eat half a million half chickens. They party hard and dance harder. Oktoberfest 2023 is going to be the ultimate bucket list item you need to experience! Oktoberfest 2023 will begin at 12pm on Saturday September 16th and end on Tuesday October 3rd, 2023. Each year Oktoberfest begins on a Saturday in September and typically ends on the first Sunday of October. However, as you can see here, Oktoberfest 2023 is one of those rare occasions when we get extra Oktoberfest days!
Two specific times to consider attending Oktoberfest are the opening ceremony and the closing ceremony. Both are spectacular in their own ways and equally tough to get into (but both are worth their weight in schnitzel). Not counting opening and closing day at Oktoberfest, Fridays and weekends are the toughest time to find space for your tush in a beer tent. During the week (and during the day) is going to be your best bet to easily find a seat in a beer tent. Getting into the festival and into the beer tents is 100% free.
You can expect a liter of beer at Oktoberfest to cost you about 14 euros (without tip), give or take depending on which tent you're in. Food menu options and prices at each tent vary but expect to spend between 9€ – 30€ on a meal with a ½ chicken being around 15€.