Due to the current situation, far-flung holidays and lavish resorts might not be in the cards for this summer. However, staying within your four walls for months can be detrimental to your mental and physical health. Luckily, some alternatives can get you out in the wild and help you reconnect with nature, such as hiking. All this, while still respecting the ongoing social-distancing rules!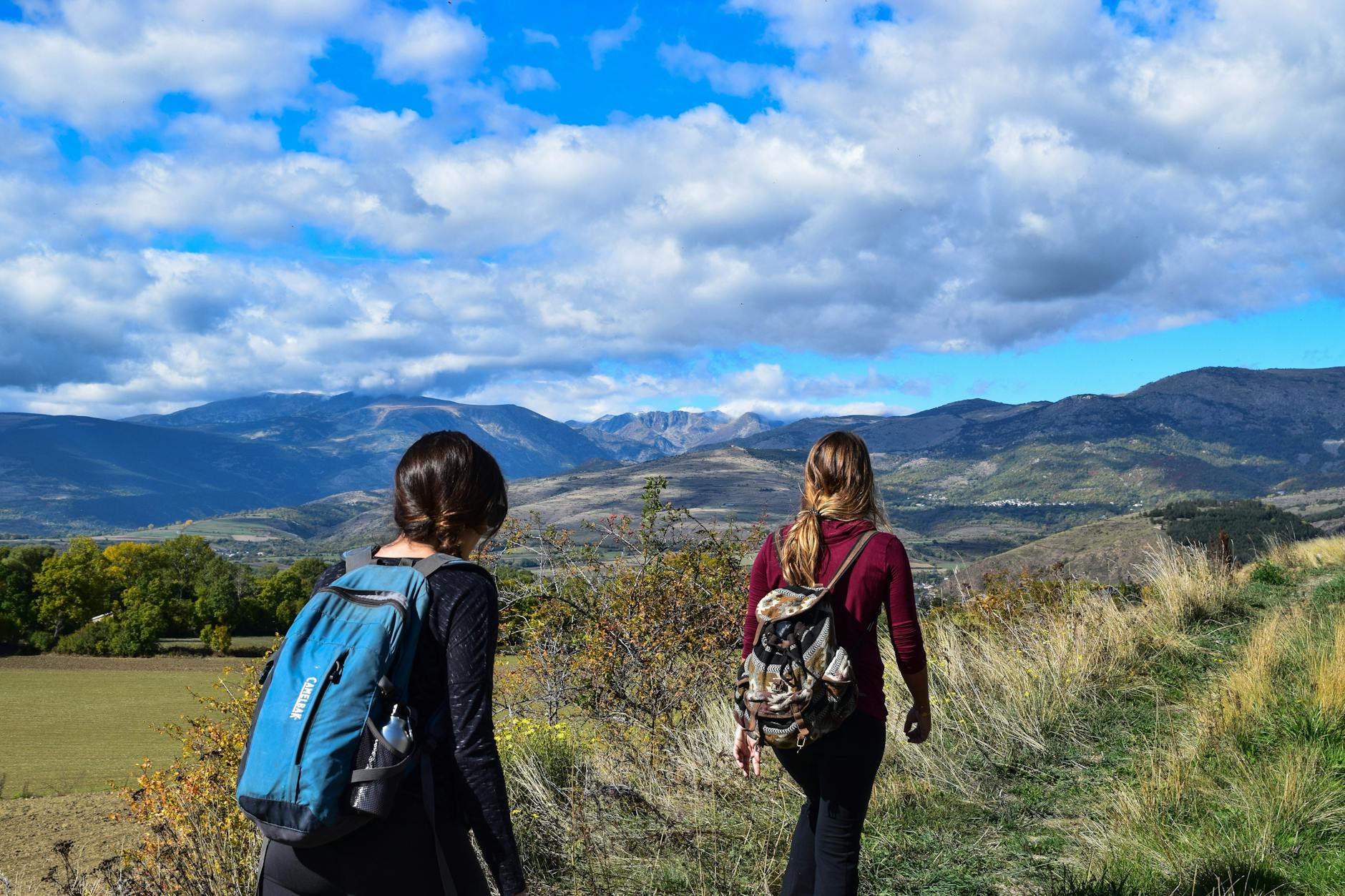 Reconnect with nature
After spending over a month, leaving your house to stock up on essentials from the closest supermarket, it is natural to start feeling a little claustrophobic. Anybody who had the chance to stay at home during the lockdown is grateful for the ones fighting on the frontline.
However, it is entirely natural to feel like getting your eyes off the TV for a day. Hiking allows you to discover some hidden gems in the area, locations that you would not have thought of visiting when you had the chance to jump on a flight. Make the most out of these unusual times to explore the nature around your city!
Stay away from crowds.
Social distancing is not going to go away soon, even if some of the lockdown restrictions will be lifted. Consequently, we might have to say goodbye to summer BBQs, parties, and evenings out with friends for a while. Isolation might not make it easy for everybody to withstand the stress of these uncertain times.
Hiking has been seen to yield incredible benefits on the mind and body while allowing you to clear up your mind and enjoy a day out. All this without having to meet up with others!
It's affordable
Even if the travel restrictions were not there, with such uncertainty, few families would have rushed to buy expensive plane tickets and experiences. If you have been worried about the current economic situation, you are not the only one. However, it does necessarily have to be a reason for avoiding doing all of your favorite activities.
Indeed, hiking is inexpensive and accessible, allowing you to make the most out of your day without having to worry about how much you are spending. If you don't believe there is much to explore in your area and you have to travel far to have an enjoyable time, consider a city-hike or just a day in the park!
You won't need much equipment to have the best experience.
Aside from adequate boots, hats and sunscreen, and Trekking Poles, there is not much else you need to enjoy your day outdoors. Naturally, it is essential to pick a path and trail that is right for your fitness level – usually shorter than the distance you would cover on a paved road. If you are isolating with your family, friends, flatmates, or partners, asking them to come with you, can make this experience an occasion to strengthen essential relationships.
Ultimately, this summer might have frightened us with the thought of having to stay indoors for the best part of three months. However, some alternatives can turn out adventurous and breathtaking – with just a little creativity!