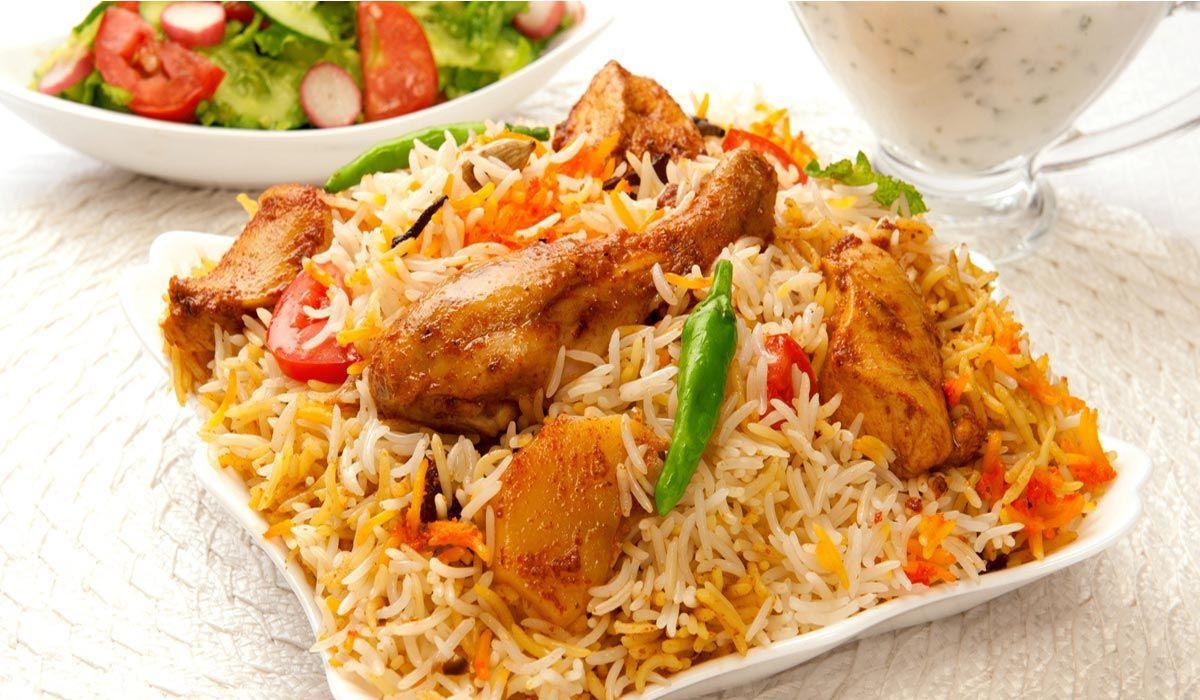 Biryani is an authentic Mughal dish and its current-day closest relatives include Hyderabadi biryani and Awadhi biryani.
Hyderabadi kacchi biryani is a famous biryani type yet one of the simplest. One needs to marinate the chicken with herbs, spices, and curd.
Once the rice is cooked to perfection, you can enjoy delicious aromatic rice along with soft chicken pieces.
Hyderabadi pakki biryani is another famous biryani recipe where initially the chicken pieces are cooked along with the marinade. Once done, these pieces are layered with parboiled basmati rice. Eventually, for a short duration, the dum is cooked.
Sindhi biryani is another pretty famous biryani type that is especially well known for its spicy taste.
Sindhi biryani is a staple food in many parts of Pakistan and is prepared as a mixture of vegetables, basmati rice, spices, and meat of one's choice.
Memoni biryani is largely inspired by Sindhi biryani owing to its spicy nature. This biryani type employs curd, fried onions, potatoes, mutton but does not use as much food color as other biryanis do.
One of the most interesting facts about biryani is that not all biryani types use basmati rice. Thalassery biryani which is native to the Indian state of Kerala uses khyma rice along with chicken and other spices which is unsurprisingly also its specialty.
Talking about Indian biryanis, one certainly cannot miss out on Kolkata biryani as it is one of the most delicious varieties of this rich dish.
Kolkata biryani is believed to be inspired by Lucknow biryani. This biryani type is uniquely known for using potato as a compulsory ingredient and employing a lesser amount of spices than other biryani types.