One of the hardest things to do as a parent is to keep the kids entertained and busy. It's not that we run out of ideas – here are millions of those – it's that the kids are bored quickly and have zero attention span! Oh, and half the time, the activities that they want to do involve money, and we are not always living our best lives with all the money in the world.
Okay, so you could hook up the latest and greatest consoles and keep them busy with those, but that's not the idea here. You want to keep them entertained where they won't necessarily get square eyes. You want them to be engaged, excited and entertained all at once, and that means encouraging their creativity and boosting a little competitive edge in them!
Let's check out some of the best, low-cost ways to keep the kids busy on the weekends.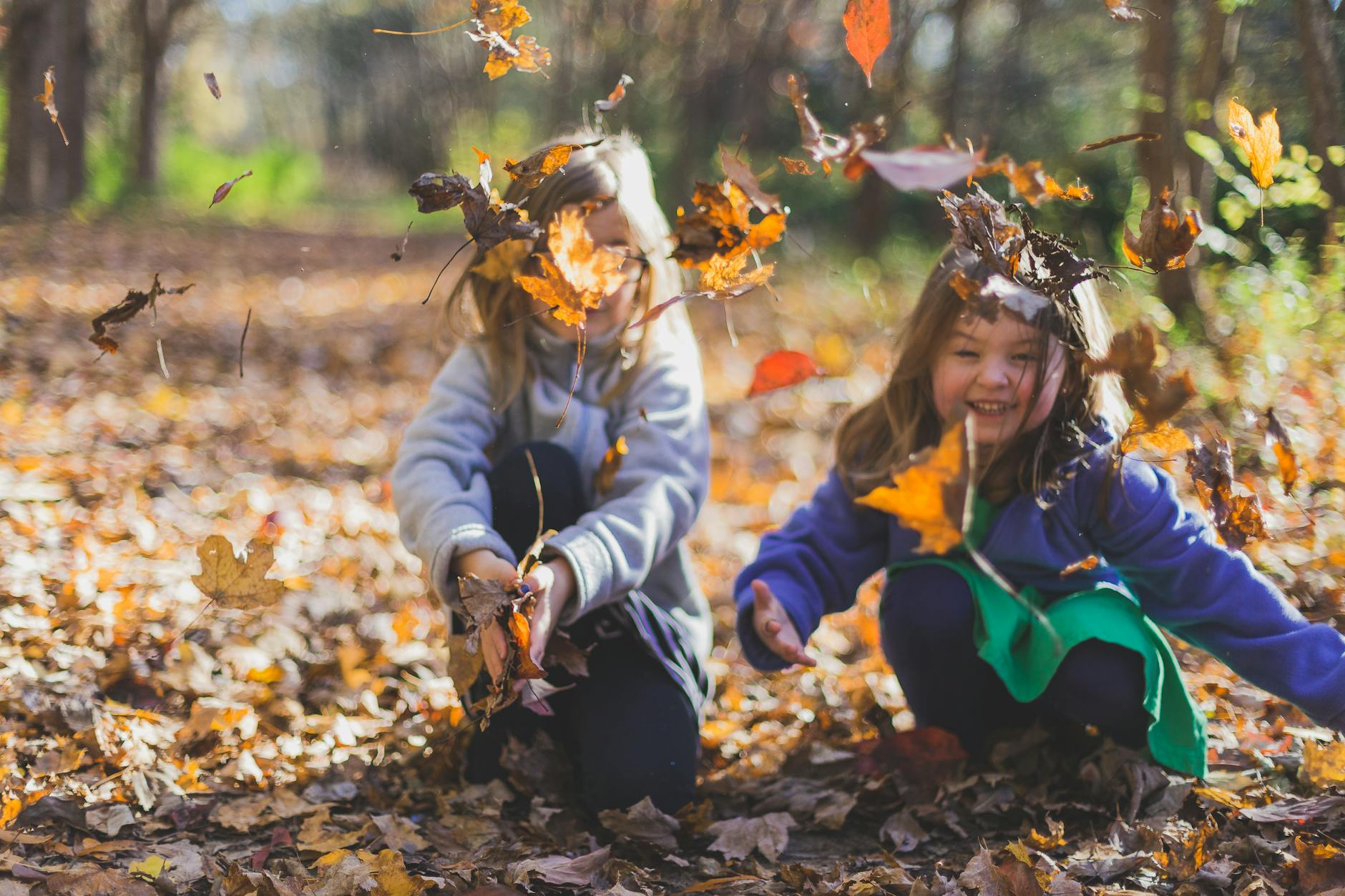 Sidewalk Chalk
Chalk has no end of possibilities when you're a child, so imagine how easy it's going to be to entertain the kids with it? You could draw Hopscotch patterns, and you could let them go nuts drawing whatever they want to draw with it. The best part about chalk is that all you need is a good rainfall and it's all washed away for next time. Hours of fun at a small cost to you.
Outdoor Games
Get outside away from the screens and dust off the old Cornhole boards and have a good game! If yours are broken, you could always get some new ones from https://www.cornholeworldwide.com/custom-cornhole-games/ and start using them as a family. Outdoor games like basketball and dodgeball (with softballs!) always go down well with kids!
Build A Playground
So, it's a rainy day just like the others, and your kids are crying boredom. Get them to gather up as much cardboard, chairs and duvet covers as possible and make an indoor fortress together. You could even create an indoor assault course with the right toys and equipment. An indoor playground can keep them busy, working together and having fun!
Break Out The Craft Boxes
Glitter, glue, sparkles, stickers and molding dough all have a place in the imagination of a child. Add all the things you can get from your recycling boxes, and you have the perfect supply box for an afternoon crafting. You can task them with building robots or their own Transformer cars, and you will have busy kids all afternoon.
It's not always easy to keep the kids busy at the weekends, but it can be fun with some imagination and thinking. You don't have to make this too complicated – they'll have a whale of a time getting messy and using their own thinking. Kids are easy to entertain when you know what they like. Just shut off the screens and give their imaginations some space to go wild for a change. Children need your time and attention most of all, so start there and the rest will follow.