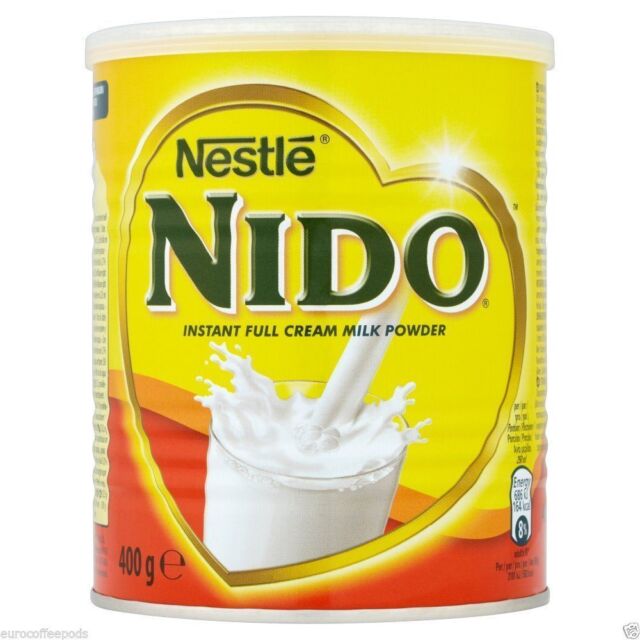 I was speaking with my mom about what milk we used while we lived in Kuwait. We left Kuwait back in 1987 when I was turning 11 years old and now 32 years later I remember a heck of a lot of things about my time there but for some reason I had forgotten how we got milk for drinking as it is or with something added. My mom ofcourse easily remembered as she was the person who made it for us. It was Nido.
Nido is a milk substitute powder and milk powder brand manufactured by Nestlé first introduced in 1944. The different varieties include instant dried whole, rather than skimmed or semi-skimmed, milk with Vitamins A & D, and are a good source of calcium. When my dad and mom got married back in 1968 and he moved my mom with him to Kuwait and she was recommended to use Nido for her tea or coffee as milk was difficult to get in Kuwait. When my sis was born and later on me, she relied on Nido for feeding us. I never drank coffee or tea until I turned 13 so Nido was mainly for milk and added some boost or other thinks for it and for morning cornflakes.
It is surprising that I do not remember it but it's odd to now think of powdered milk as I haven't had any – we don't use it home not since we moved back to India and none of our relatives or friends use it – that I know off. I doubt if restaurants use it here either (we have plenty of cows in India).