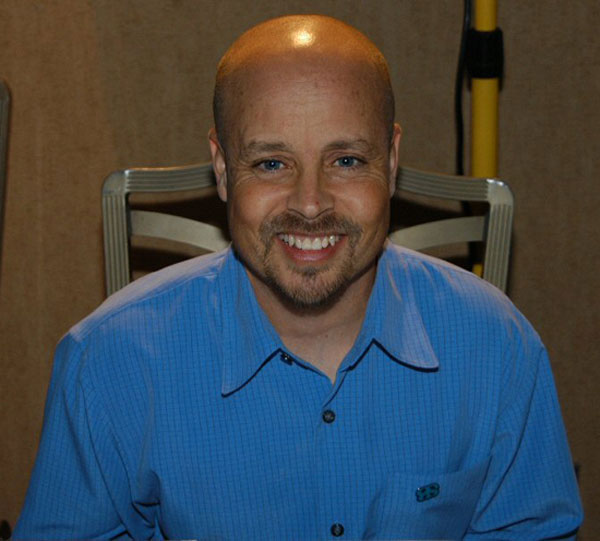 Actor Aron Eisenberg (January 6, 1969 – September 21, 2019) has died. Aron was an American actor and filmmaker known for his role as Nog on Star Trek: Deep Space Nine. Born to a Jewish family.He was born with only one, partially functioning, kidney and received a kidney transplant at the age of 17. This limited his growth to 5 feet (1.52 m).
Eisenberg appeared on TV shows including Tales from the Crypt, Amityville: The Evil Escapes, Parker Lewis Can't Lose, The Wonder Years, and General Hospital. He guest-starred in "Motherly Love", an episode of Brotherly Love. Eisenberg had a repeating guest star role in the '90s TV series The Secret World of Alex Mack, in which he played the character Jerry. He appeared in films such as The Liars' Club, Puppet Master III, Streets, and House 3. Eisenberg starred as Nog, a Ferengi, through all seven seasons of Star Trek: Deep Space Nine. Although the part called for him to appear under heavy makeup, he appeared without makeup as a news vendor in the episode "Far Beyond the Stars".
He later guest-starred as a Kazon, called Kar, on "Initiations", an episode of Star Trek Voyager. Eisenberg has also performed on stage in such productions as The Indian Wants the Bronx, On Borrowed Time and Minor Demons. He has occasionally directed for the theater, as in the 1997 production of On Borrowed Time and the 1998 production of The Business of Murder at the Conejo Players Theater.
Eisenberg worked as a professional photographer, opening his own gallery sometime before 2013. In August 2015 Eisenberg was once again diagnosed with kidney failure. He underwent a successful kidney transplant on December 29, 2015, the medical bills for which were crowdfunded. On September 21, 2019, Eisenberg was rushed to hospital in what was described as "critical condition". He died at the age of 50 later that day.